Stainless Steel Welded Pipe Machinery for Drinking Water
Stainless Steel Welded Pipe Machinery for Drinking Water
---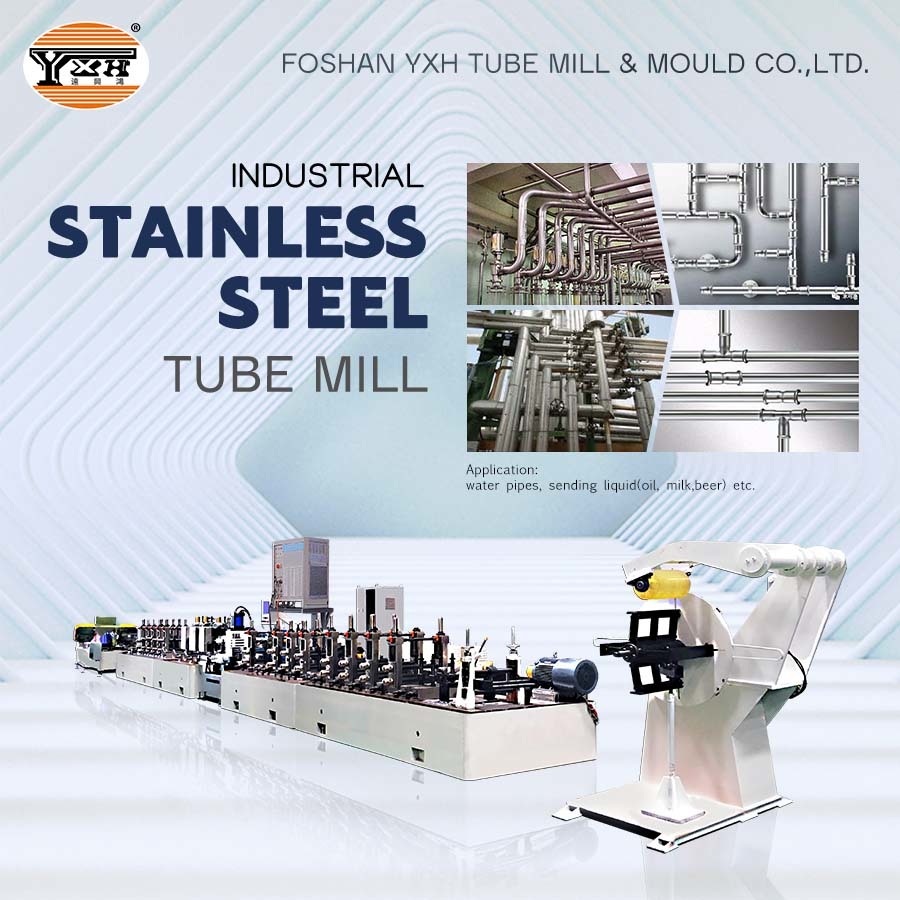 Drinking water stainless steel welded pipe machinery, faucet pipe welded pipe machine, water supply pipe welded pipe production line can effectively prevent many problems of welded steel pipes, and is suitable for many fields of agriculture, industry and life.
Stainless steel drinking water pipes have stable performance, high pressure resistance, energy saving and environmental protection.
Foshan YXH has 22 years of experience in the production of pipe making machines, specializing in the production of various stainless steel fluid pipes, bathroom pipes, drinking water pipes and other stainless steel pipe machine equipment.
If you want to buy drinking water pipe machine, please contact us. Our pipe machine equipment is sure to meet your needs.
Foshan YXH Tube Mill & Mould Co.,Ltd.
Email: fsyxh10@tubemakingmachine.com
Whatsapp:+86 18818745372
Stainless Steel Welded Pipe Machinery,pipe machinery,pipe making machine,stainless steel pipe machine