Foshan YXH: 2022 Annual Meeting
Foshan YXH: 2022 Annual Meeting
---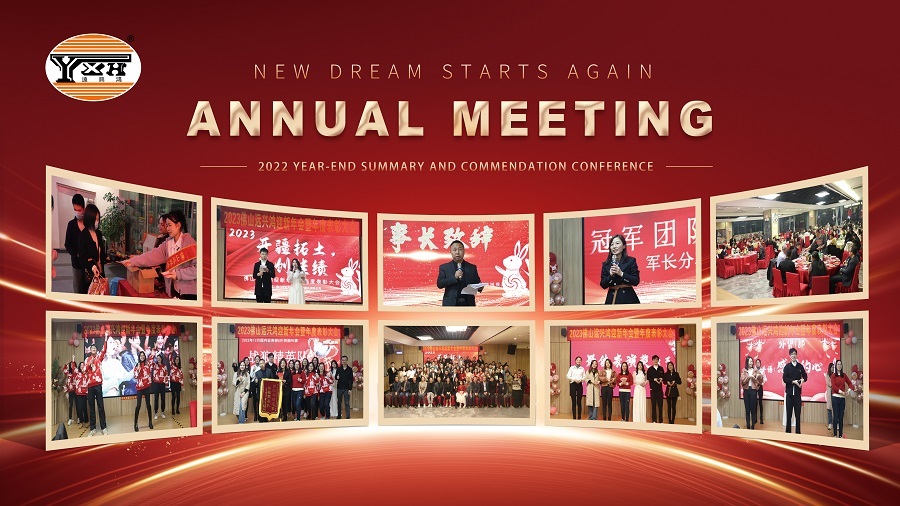 The 2022 Foshan YXH Annual Meeting officially started at 7:00 p.m. on January 7, 2023.
This annual meeting is mainly to commend the hard-working employees in 2022, so our activities are also very rich, such as: games, performances, lottery draws, employee awards, dinner parties, and group photos.
That night, the employees also had a great time and ate well.
The new year opens up new hopes, and new hopes carry new dreams. May our YXH Company be more brilliant this year than last year, with a smoother career and a better road! May the employees of the company work smoothly, everything goes well, and all wishes come true.
Foshan YXH Tube Mill & Mould Co.,Ltd. is mainly manufacturing stainless steel tube mill / pipe making machine, roll sets, pipe polishing machine, coil slitting machine, pipe embossing machine, etc.