Why choose Foshan YXH Tube Mill & Mould Co.,Ltd.?-Brand Customer&Certificate
Why choose Foshan YXH Tube Mill & Mould Co.,Ltd.?-Brand Customer&Certificate
---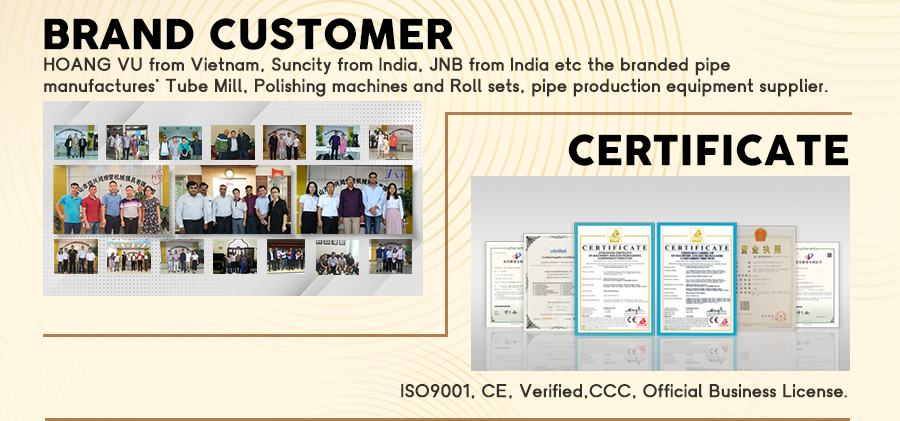 Foshan YXH Tube Mill & Mould Co.,Ltd. was founded on 2001, with 22 years tube mills & rollers production experience. Foshan YXH started exporting in 2003, and formally established the Export Department in 2009. Now, Foshan YXH has served more than 1000 enterprise in 75 countries; HOANG VU from Vietnam, Sunctiy from India, JNB from Bangladesh etc the branded pipe manufactures' Tube Mill, Polishing machines and Roll sets, pipe production equipment supplier.
At the same time, our company has various certifications: ISO9001, CE, CCC, Verified, Official Business License.
If you interested in our tube mills and rollers, welcome to contact us!
Email: fsyxh10@tubemakingmachine.com
Whatsapp:+86 18818745372
tube,mill,tube,mills,roller,polishing,machine,roll,sets,pipe,production,equipment