Why choose Foshan YXH Tube Mill & Mould Co.,Ltd.?
Why choose Foshan YXH Tube Mill & Mould Co.,Ltd.?
---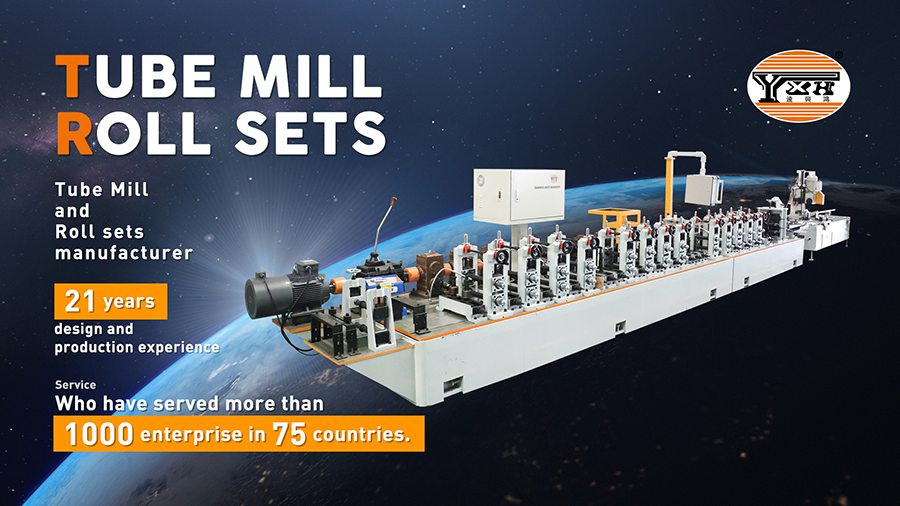 ● Tube Mill and Roll sets manufacturer, with 21 years of design and production experience, who have served more than 1000 enterprise in 75 countries;
● Increase the production speed by 40%; Increase the finished product rate up to 99%, and reduce the production cost of welded pipe by 30-60 USD per ton;
● With service team in India, supply faster local service
● Provide TDP service, save freight cost up to 40%
● Provide ROI calculation service
● Online installation service, and some countries with door-to-door service
● YXH has imported 2 SETS Machining center equipment from America, and 2 SETS from Japan, 32 sets CNC from China. Therefore, YXH can supply 30 machines and 7,500 PCS Roll sets per month, which can fully supply fast delivery time.
● With the support of R&D department, we are always leading the market with the new product launch. We have been in tube mill business for over 21 years.