What is a pipe making machine/tube mill?
---
The pipe making machine is mainly composed of these part:
Decoiler, Forming section, Welding section, Grinding section, Sizing & Straightening section, Cutting part, Unloading.

The main function of the pipe making machine is to deform the steel strip coil through forming, then use the argon arc welding torch to weld the steel strip, grind the weld seam through the grinding section, correct the roundness through the sizing section, and deform the round pipe into square/rectangle/oval shape through the Turkey head , cut the corresponding length by cutting machine, and finally collect the finished steel pipes by using the unloading rack.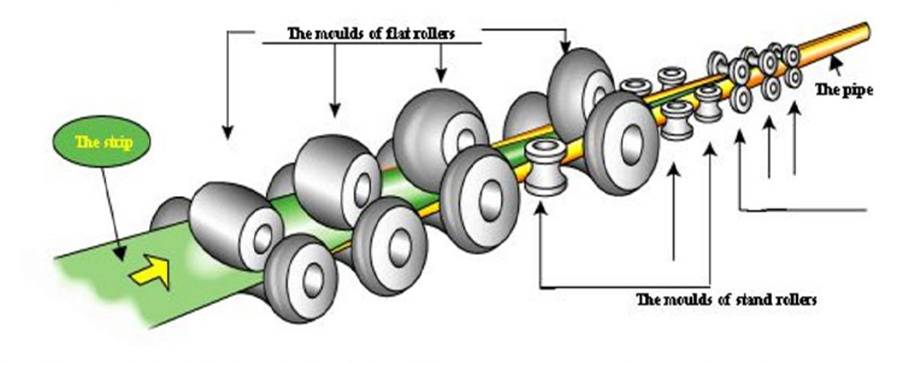 Our pipe making machine/tube mill can make stainless steel pipes, carbon steel pipes, galvanized steel pipes. If you interested in our pipe machine, please contact us. Our salesperson will provide corresponding pipe machine quotations according to your needs.
High quality, competitve price, we are pretty sure that we will be your right choice.
Email: fsyxh10@tubemakingmachine.com
Whatsapp:+86 18818745372
pipe,making,machine,tube,mill,pipe,machine,stainless,steel,pipes,carbon,steel,pipes,galvanized,steel,pipes