Pipe Making Machine: Industrial Stainless Steel Pipe Making Machine Introduction
Pipe Making Machine: Industrial Stainless Steel Pipe Making Machine Introduction
---
Industrial Pipe Making Machine:
This is GG50 industrial pipe making machine, this pipe making machine mainly produces stainless steel thicker pipes with diameter 25.4mm to 76.2mm, thickness 0.5mm to 3.5mm. The finished stainless steel pipes can used for industrial area, suche as air conditioner, auto exhaust, sanitary pipe applicance, sending liquid (oil,milk,beer) etc.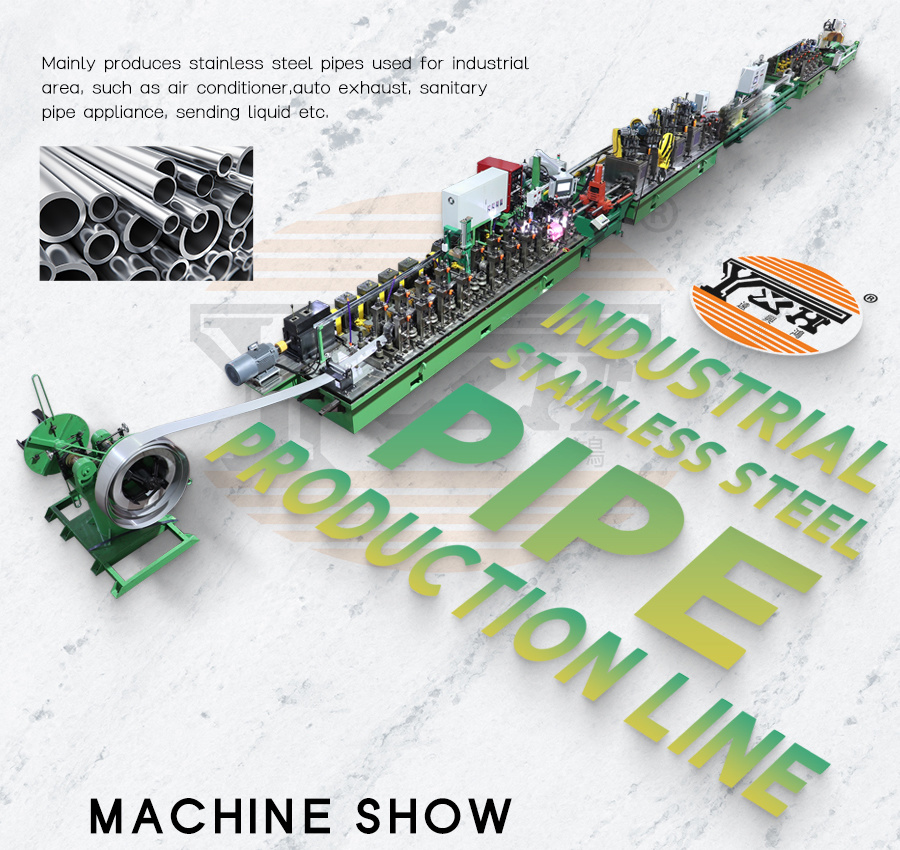 Pipe making machine structure: Uncoiler, Forming Section, Automatic welding section, Inside bead rolling machine, Outside seam grinding section, Online bright annealing machine , Sizing section, Cutting Machine.




This Pipe Making Machine with stronger design, good performance, run steadily,high yield.
If you interested in our industrial stainless steel pipe making machine, welcome to contact us. we are happy to serve you.
Email: fsyxh10@tubemakingmachine.com
Whatsapp:+86 18818745372
pipemakingmachine,,industrialpipemakingmachine,stainlesssteelpipemakingmachine,steelpipemakingmachine