YXH Company Activity: Awards in June
---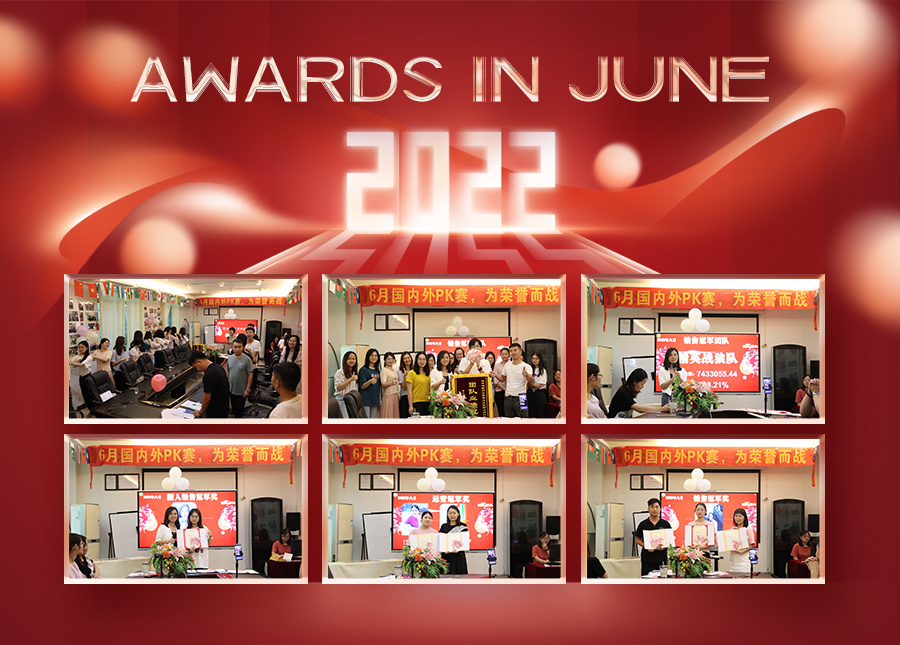 In June, the company held a competition, and the domestic business department and the foreign business department competed for performance.
In this PK competition, in order to stimulate the enthusiasm of employees, mobilize the enthusiasm of individual employees and various organizations.
After 30 days of hard work, many colleagues have achieved their goals, and some colleagues have exceeded their goals.
In a word, what you want to get depends on what you give.