What is High Frequency Tube Mill?
---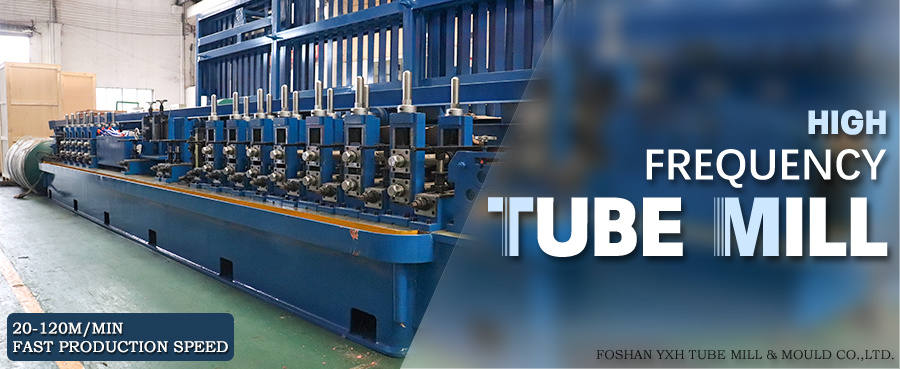 The high-frequency pipe welding machine is a complete set of equipment to manufacture round steel pipes or various styles of one-line steel pipes through a series of pipe-making processes such as uncoiling, forming, high-frequency welding, welding, sizing, straightening, and cutting. Roll forming is used to cold-bend the strip into a round billet, and the welded seam is extruded to form a round tube through high-frequency induction heating.
More Tube Mill Detail, Contact us.
Email: fsyxh10@tubemakingmachine.com
Whatsapp:+86 18818745372
Tube,Mill,High,Frequency,Tube,Mill