Tube Mill: What is High Frequency Tube Mill?
---
TUBE MILL: High-frequency tube mill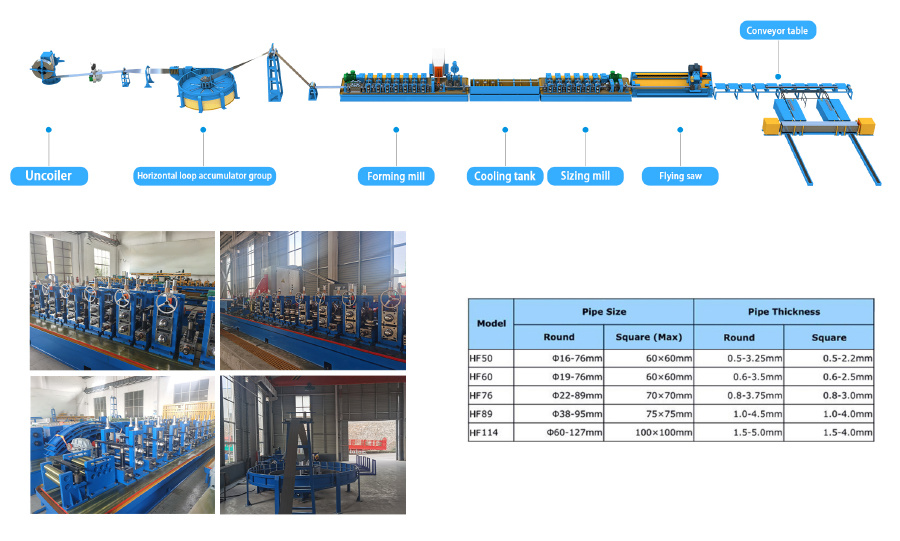 High-frequency tube mill is for ordinary carbon steel, black steel and other materials, used to produce galvanized pipes, heating pipes, pipes for steel structures, etc.. Different from stainless steel tube mill, high-frequency tube mill use high-frequency welding to heat the weld. , can melt instantly. High-frequency tube mill equipment can produce round pipes, square and rectangular pipes and some cold-formed steels. At the same time, the production speed of the high-frequency tube mill is several times that of the stainless steel tube mill.
Therefore, the market for high-frequency tube mills is also growing, and the demand is increasing.
Foshan YXH Tube Mill & Mould Co.,Ltd. supplies stainless steel pipe making machines and high frequency tube mills.
If you are interested in high frequency tube mill,welcome to contact us.We are looking forward to cooperate with you.
stainless,steel,pipe,making,machines,high,frequency,tube,mills,tube,mill