Tube Mill: Stainless Steel Tube Mill Introduction
Tube Mill: Stainless Steel Tube Mill Introduction
---
Tube Mill: Stainless Steel Tube Mill is mainly produce round pipe, square pipe,rectangle pipes. The finished ss tube can used for decorative areas: furniture, handrail, window, table, etc.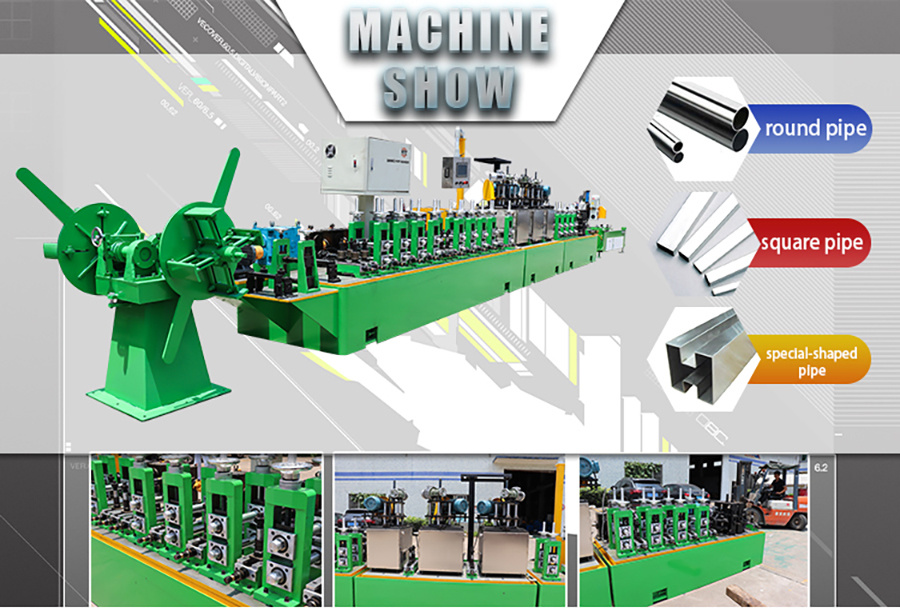 Tube Mill:
This Tube Mill can make stainless steel tubes, and with good design:
1.Needle Bearings in operation side Horizontal Stand,high equipment accuracy, stable performance and long cycle. And it is easy to change and adjust roll sets, will take roughly 40minutes to change full set roll sets .
2.Thicker stand, stronger tube mill, easier to produce heavy thick pipe.
3.Totally enclosed automatic Grinding head, in automatically pressing down polishing system by electric motor, easy adjustment, saving time and labor. And totally Enclosed box with grinding head can make grinding section and workshop cleaner.
4.PLC integrated control system:Electric current induction type full automatic grinding section.
5.Double Motors: Operation is even more stability.
6.4-4-1-4 arrangement,the forming effect is better, the weld seam quality is better, the production speed is faster

We are the tube mill manufacturer ,with 20 production experience.
More tube mill information, welcome contact us.
Email: fsyxh10@tubemakingmachine.com
Whatsapp:+86 18818745372
tube,mill,ss,tube,mill,stainless,steel,tube,mill,tube,mill,manufacturer