Pipe swaging machine: Decorative steel pipe embossing machine
---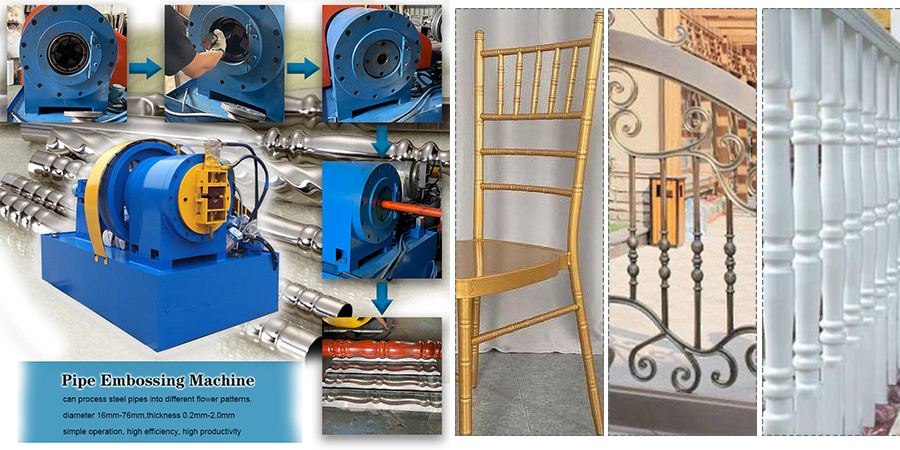 Pipe Swaging Machine:
Manual Pipe Embossing Machine/Rotary Swaging Machine, which belongs to the hydraulic forming equipment, can process steel, iron, aluminum, copper and other pipe(with diameter 16mm-76mm,thickness 0.2mm-2.0mm) into a variety of flower tubes by using foreign advanced technology.
This finished steel pipes can be used for decorative areas, such as furniture, handrial, door,etc.
if you interested in our pipe embossing machine, welcome to contact us.
Email: fsyxh10@tubemakingmachine.com
Whatsapp:+86 18818745372
pipe,embossign,machine,pipe,swaging,machine