Pipe Polish Machine: Square pipe polishing machine with automatic waxing system
---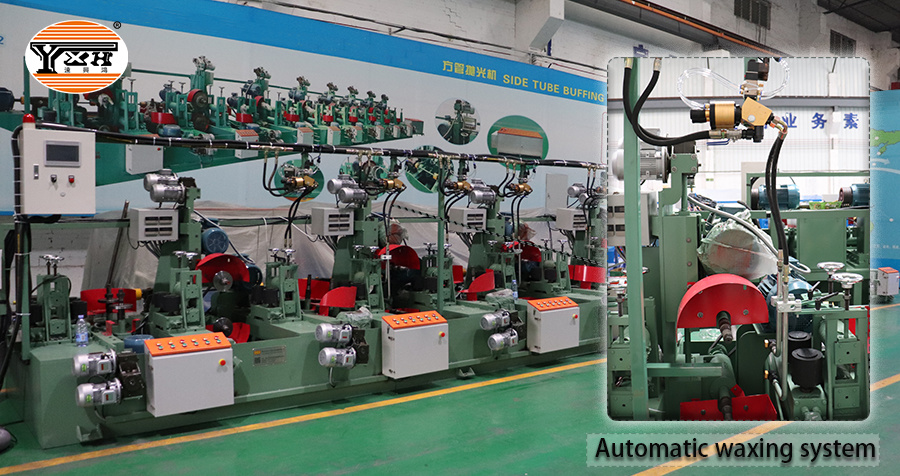 The Square Pipe Polish Machine is mainly used for polishing the surface of oval pipes, square pipe and rectangle pipes, covering range from 13*13mm to 100*100mm.
This square pipe polish machine with good design:
1. automatic waxing system
2.Electric control
The advantages of this design are easy adjustment, saving time and labor.
More Pipe Polish Machine Detail, contact us!
Email: fsyxh10@tubemakingmachine.com
Whatsapp: +86 18818745372