Tube Mill Manufacturer: Tube mill with new design
Tube Mill Manufacturer: Tube mill with new design
---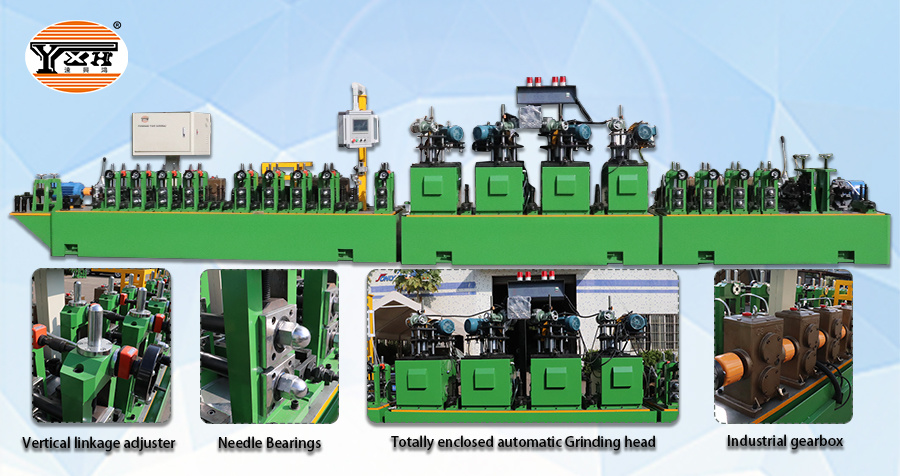 Tube Mill Manufacturer:
This Tube Mill with new design: 4 set totally enclosed automatic grinding head
The advantage of this type grinding section is
1.Totally enclosed automatic Grinding head, in automatically pressing down polishing system by electric motor, easy adjustment, saving time and labor;
2.totally Enclosed box with grinding head can make grinding section and workshop cleaner;
3.4 groups of grinding heads make the welding seam smoother and brighter.
So, if you want more machine details, please contact us.
We are happy to serve you.
Email: fsyxh10@tubemakingmachine.com
Whatsapp: +86 18818745372
tube,mill,tube,mill,manufacturer