Stronger ZG60 Pipe Manufacturing Machine
Stronger ZG60 Pipe Manufacturing Machine
---
Pipe Manufacturing Machine:
Stronger ZG60 Stainless Steel Pipe Manufacturing Machine,with stronger design, Good for forming, Better weld seam quality, Faster production .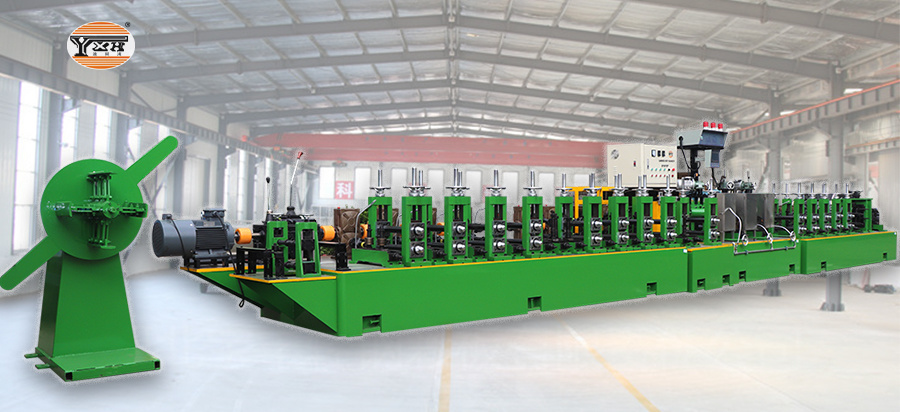 Pipe Material: stainless steel, carbon steel.
Pipe Diameter: 50.8mm to 127mm
Pipe Thickness: 0.5mm to 3.0 mm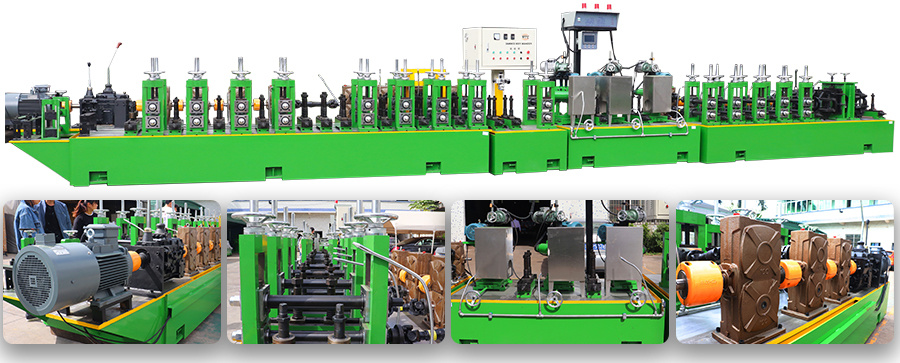 Pipe Manufacturing Machine Advantages:
1.Needle Bearings in operation side Horizontal Stand,high equipment accuracy, stable performance and long cycle.
2.Thicker stand, stronger tube mill, easier to produce heavy thick pipe.
3.Double Motors: Operation is even more stability.
4.Metal Saw Cutter: Less burr in the end of the pipe.
5.4-4-1-5 arrangement,The forming effect is better, the weld seam quality is better, the production speed is faster.
If you interested in our stainless steel pipe manufacturing machine, welcome to contact us.
Pipe,manufacturing,machine,stainless,steel,pipe,manufacturing,machine