Coil Slitting Line: Answers to some questions about the device
---
For the slitting machine, the following is mainly to put forward some related questions, and then to answer, through Foshan YXH Tube Mill & Mould Co., Ltd., so that everyone can understand clearly through learning, and then increase their own aspects. Professional knowledge, at the same time, can also promote the learning process of the product.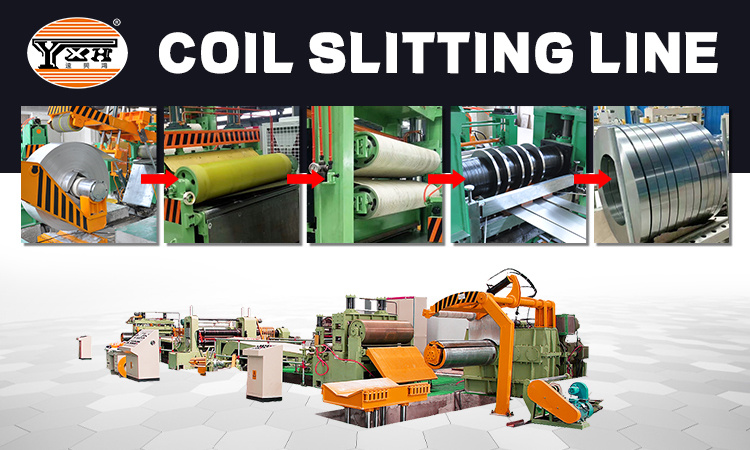 1. How should the bearing clearance of the slitting machine be adjusted? In addition, what are the main considerations for the configuration of the motor and the frequency converter of the strip slitting machine in the slitting machine?
These two problems are because in the slitting machine, the adjustment of the bearing clearance, or the adjustment, is mainly carried out through the bearing itself and its locking device, in order to have a good adjustment effect. As for the strip slitting machine, the configuration of the motor and frequency converter mainly depends on its speed requirements and frequency settings. Generally speaking, it is more appropriate to choose a 4-level motor and a frequency converter with a vector, and it is not easy to cause problems.
2. Shear blanking type and blanking type, are they the same in equipment selection?
For cutting-type blanking, the equipment that can be used is mainly a slitting machine and a plate shearing machine. For the blanking type, it is carried out and completed by using a large press. Therefore, through the above explanation, the conclusion can be drawn that the answer to this question is different and should be treated separately.
3. In order to avoid the problem of sheet deviation during the use of the slitting machine, what measures can be taken to prevent the slitting machine when designing it?
This problem is very simple and not difficult to solve. You only need to add a fine-tuning design to the design of the slitting machine, that is, adding a fine-tuning device to solve the above problems, and at the same time, come Achieve their goals.
Coil,Slitting,Line,slitting,line