Welded Tube Manufacturing: How to make good quality stainless steel tube?
---
Welded Tube Manufacturing: How can we produce stainless steel pipes with less strain and good quality?
There are mainly 3 points:
The first is to choose a stainless steel pipe making machine with high precision and good stability;
The second is to choose a good mold, with a good design and a good material;
The third is to need a good technical adjuster.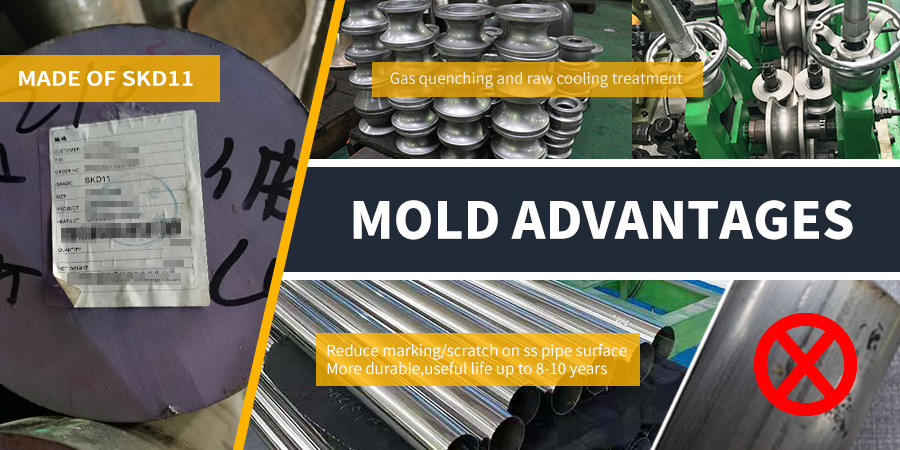 Today, we mainly talk about what is a good mold? Good design, Good material, and Good Treatment method.
Therefore, we use best material SKD11 or D2, and use Vacum Gas Quenching and Minus 200 degrees Heat Treatment.
So that , our Roll Sets are with high prcision, high durability and long serivce life, to reduce marking scratch on pipe surface.
What's more, we also custionized the roll sets for you .
If you interested in our roll sets/mold, welcome to contact us.
Welded,Tube,Manufacturing