National day
National day
---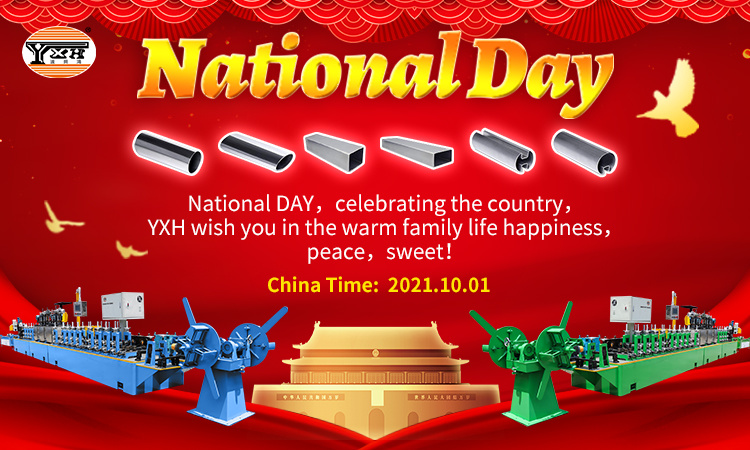 Foshan YXH Tube Mill & Mould Co.,Ltd. has been specializing in manufacfuring pipe making machine/tube mill, roller(toolings),pipe polishing machine, pipe embossing machine and slitting machine in last 20 years.
Today is National day, Foshan YXH with you inthe warm family life happiness, peace, sweet.
If you interested in our machine, welcome to contact us.
Email: fsyxh10@tubemakingmachine.com
Whatsapp:+86 18818745372
keyword: pipe making machine tube mill pipe polishing machine pipe emobssing machine slitting machine