ss pipe polish machine: new design round pipe polishing machine
---
ss pipe polish machine:
New design round pipe polishing machine, we have 8 head pipe polishing machine and 10 head pipe polishing machine. Of course we can also customize according to customer needs.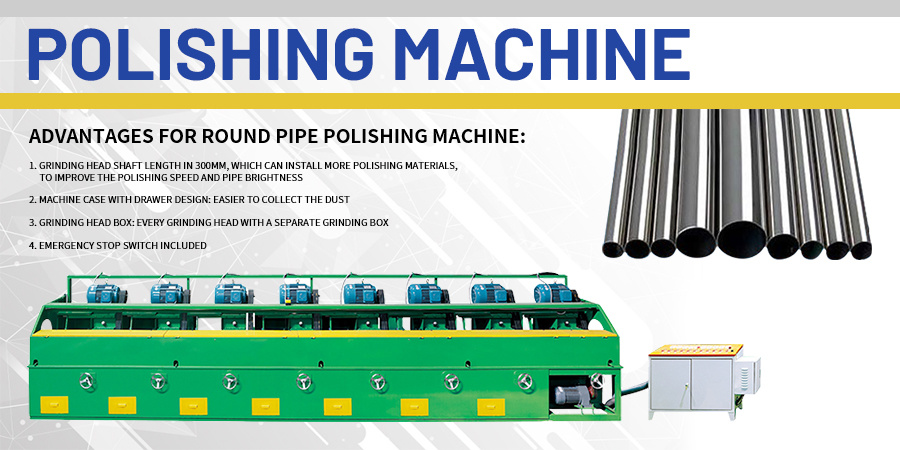 Unlike ordinary models, the new model pipe polishing machine has the following advantages:
1. The shaft length of the grinding head is 300mm, and more polishing materials can be installed to improve the polishing speed and the brightness of the pipe.
2. Drawer type chassis: easier to collect dust
3. Grinding head box: each grinding head has a separate grinding head box
4. Including emergency stop switch
If you are interested in our pipe polishing machine, please feel free to contact us.
Email: fsyxh10@tubemakingmachine.com
Phone: +86 18818745372
WhatsApp: +86 18818745372
WeChat: +86 18818745372
keyword:ss pipe polish machine pipe polishing machine
ss,pipe,polish,machine,pipe,polishing,machine