Tube Mill Manufacturer: Slotted Tube Mill
---
Tube Mill Manufacturer: Slotted Tube Mill
Slotted Tube Mill with 3-3-3-1-4 arrangement, that means Horizontal Stands, there is 9 PCS Horizontal stands in the forming and 9 PCS Horizontal stands in welding section,4 PCS in the sizing section.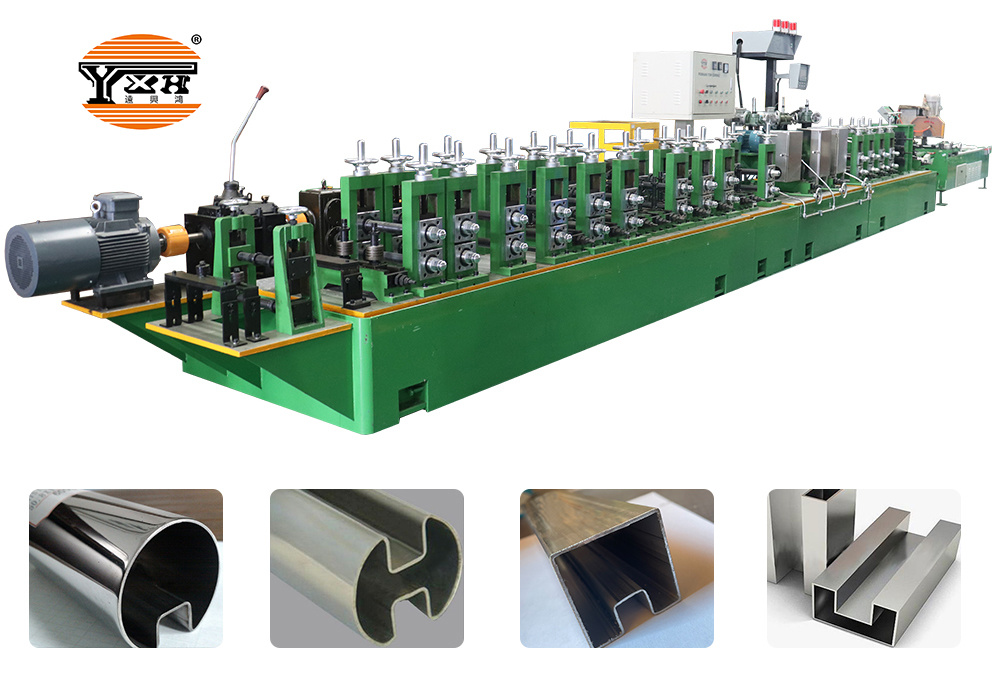 Of course, for normal round pipe and normal square pipe, 4414 or 4415 is can avoid the marking very well, because it is slowly forming, pressure will be less, so the marking also less, but this is slotted tube mill, we add three pcs horizontal stands, so no need 44 here.
The most important part is Horizontal stands with Mechanical die casting design and the Needle bearing, it is very easy to take out, very easier and faster to change the Roll sets
This slotted tube mill with 2 pcs turk head. Square pipe is use two turk head to make sure the four sides perfect square, the Round pipe use one turk head is enough.
According to customer requirements, this machine is selected Cold metal saw cutting machine,cutting surface is smooth,without the bur.
Tube Mill Manufacturer: Slotted Tube Mill
Slotted tubes are generally used to fix glass,as shown in the picture:

If you interested in our slotted tube mill, welcome to contact us at any time.
Email: fsyxh10@tubemakingmachine.com
Phone:+86 18818745372
Whatsapp:+86 18818745372
Wechat:+86 18818745372
Keyword: slotted tube mill Tube Mill Manufacturer
Slotted,tube,mill,Tube,Mill,Manufacturer,tube,mill