Pipe Tapering Machine: pipe diameter reducing machine
Pipe Tapering Machine: pipe diameter reducing machine
---
Manual Pipe Tapering Machine, it also called pipe reducing machine, which can reduce stainless steel pipe end, carbon steel pipe end, aluminum pipe end, copper pipe end and other pipe material.
Pipe reducing machine can process steel pipe with diameter 16 mm - 76 mm, thickness 0.5mm-2.0mm.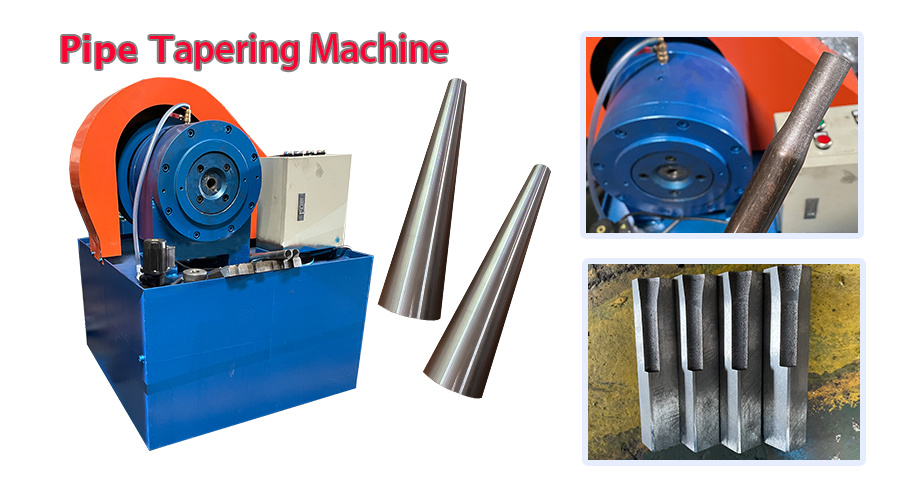 Pipe Tapering Machine Application:
The finished steel pipe is used for Chair legs and table legs.

If you interested in our pipe tapering machine, welcome to contact us.
Email: fsyxh10@tubemakingmachine.com
Phone:+86 18818745372
Whatsapp:+86 18818745372
Wechat:+86 18818745372
keyword: pipe tapering machine pipe reducing machine pipe diameter reducing machine tube tapering machine
Pipe Tapering Machine,Manual Pipe Tapering Machine,pipe reducing machine,pipe diameter reducing machine