Steel Pipe Mills: What is Pipe Mill ?
---
For the process of the pipe production, there are 6 parts. The first part is uncoiler, we put the coil (raw material) here, from this part, the coil start to get into the machine. and then it is the forming section, in this section, the coil has been bended and formed into round. Thirdly, it is weler part, fourthly, it is grinding section, and the next part is sizing and strengthening part. The last part is cutting section.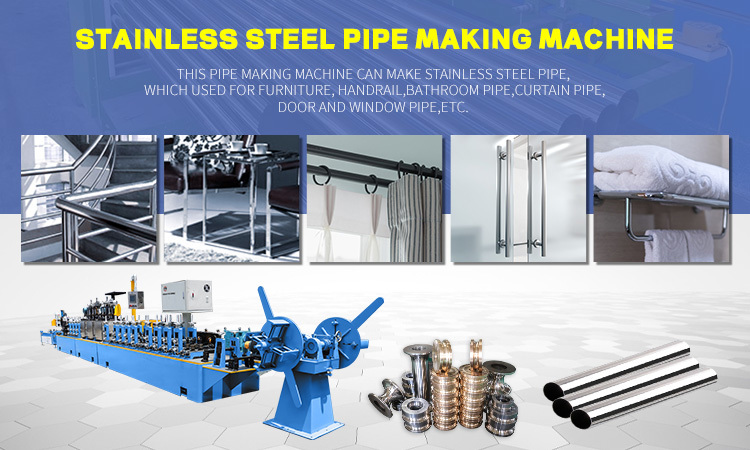 It can produce stainless steel pipe, carbon steel pipe and galanized pipe. The pipe shape can be produce as round, square and rectangle.
This pipe mills owns the characteristics of easy-operated, clear-structured, and effective-produced. We also have different model for your choice.From small size 8mm to large size 200mm. We believe our machine can be suitable for your need. We can also design the machine based on your need, we have normal design and developed design, welcome to visit us and purchase the pipe making machine.
If you want to produce stainless steel pipe and carbon steel pipe, this pipe mills is perfect for your need, we are waiting for your information and discussion.
Steel,Pipe,Mills,Pipe,Mill