Pipe Polishing Machine: Polish SS Round Pipe Surface
Pipe Polishing Machine: Polish SS Round Pipe Surface
---
We have two kinds of pipe polishing machine, one is round pipe polishing machine, another is square pipe polishing machine.
Today I will introduce our round pipe/tube polishing machine to you .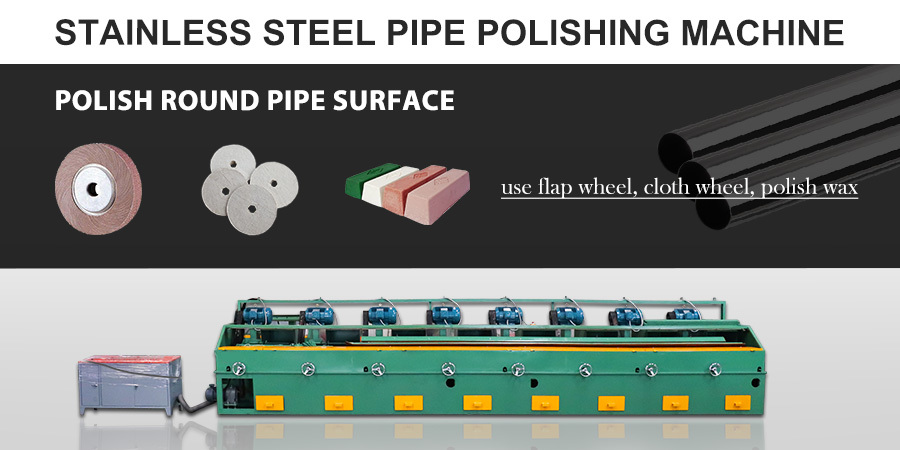 Our Stainless Steel Round Pipe Polishing Machine can polish stainless steel round tube/pipe surface, with diameter 8mm to 63mm. The round pipe polishing machine is mainly divided into 2 models: 8 Head and 10 Head.
We need to install polishing materials,such as flap wheels, sisal wheels, cloth wheels, sisal cloth wheel. And we also use polishing wax/soap to improve surface brightness.
It offers solution for mirror polishing, and polishing , matte polishing and hair line requirements.
If you interested in our pipe polishing machine, welcome to contact us at any time.
Email: fsyxh10@tubemakingmachine.com
Phone:+86 18818745372
Whatsapp:+86 18818745372
Wechat:+86 18818745372
pipe polishing machine,round pipe polishing machine,polishing machine,stainless steel pipe polishing machine