PIPE TAPERING MACHINE
PIPE TAPERING MACHINE
---
Stainless steel tube/pipe tapering machine, also known as tube/pipe end forming machine, is mainly used for tapering stainless steel pipe, iron pipe, aluminum pipe and so on. By applying foreign advanced technology, the tube tapering machine can process diameter of tube range from 12-76mm, pipe thickness from 0.5-3mm. With good processing quality, lower cost and high efficiency, the tube tapering machine is an ideal choice for clients to process various kinds of tubes.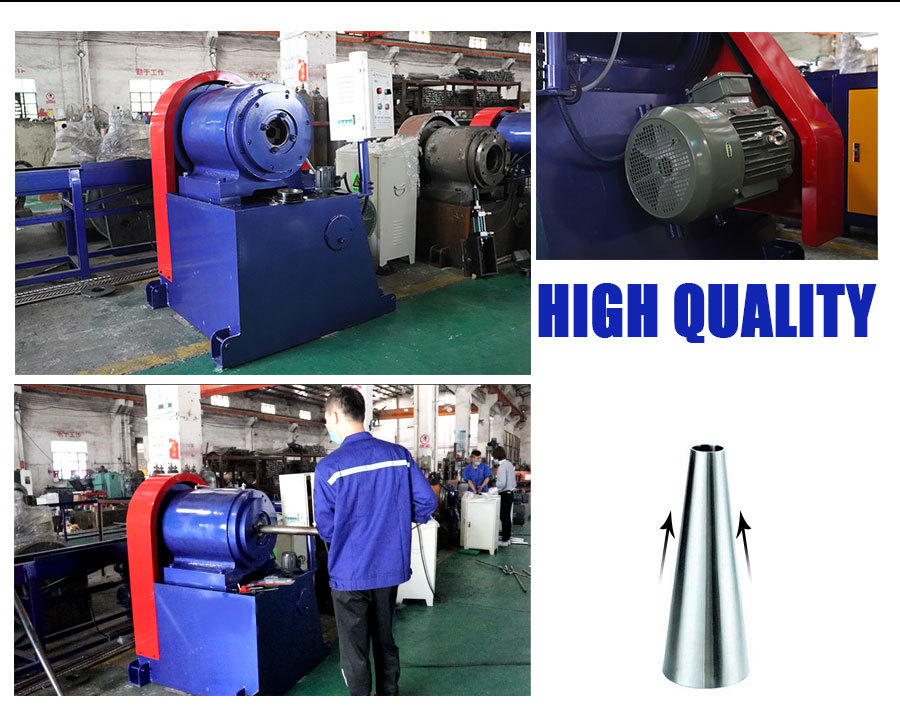 widely used in light & lamp industry, metal furniture, auto parts, motorcycle, bicycle, air-conditioning, exercise equipment, sanitary ware, building decoration, security doors and windows, guardrails, staircase, steel furnishment and iron industries, etc.
Features:
1. The machine is for tapering round pipe/tube end, manual or semi-Automatic model machinery are available for your choosing.
2. Pipe/Tube Material:iron, steel, stainless steel, aluminum,copper etc.
3. Processed workpiece surface is quite smooth, without scar
4. Easy operation, easy to change different pattern moulds.
5. Very Low noise during working, 75-85db.
6. Stable and reliable performance, high productivity.
7. Molds can be customized, as we make molds as well ,the molds will match the machine perfectly.
Stainless,steel,tube/pipe,tapering,machine,PIPE,TAPERING,MACHINE