steel pipe manufacturing process: how to make stainless steel pipes?
---
Our steel pipe manufacturing machine is mainly to manufacture stainless steel pipes, carbon steel pipes, galvanized steel pipes.
Many people are puzzled about the steel pipe manufacturing process by our pipe making machine. Today I would like to introduce it to everyone.
Steel Pipe Manufacture flow: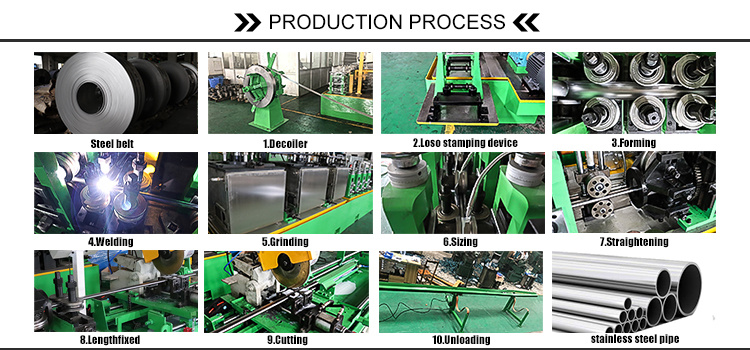 Uncoiler→ Pipe Forming Section → Welding Section → Outside Grinding Section→ Bright Annealing Machine Section → Sizing & Straightening Section → Turk Head→ Cutting Section→ Run out table
Steel Pipe Forming process:
The deformation of the steel plate in the process of forming the tube is mainly manifested in two continuous horizontal and vertical aspects, and the restraining force imposed on it is implemented through two aspects: the pass of the roll and the layout of the pipe making machine , The roll pass makes the steel plate produce lateral deformation, and the arrangement of the pipe making machine causes the steel plate to produce longitudinal deformation.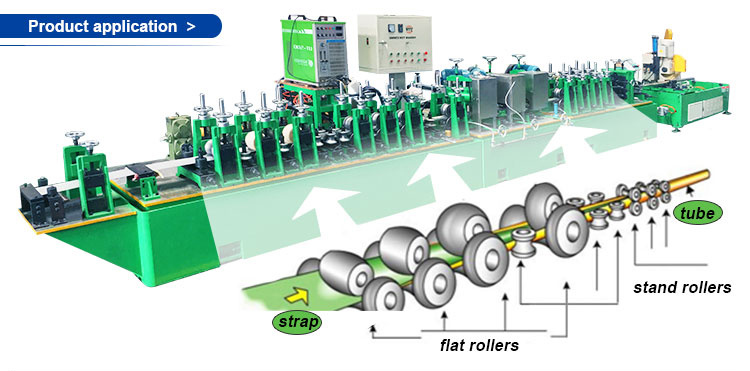 This forming method is called W forming.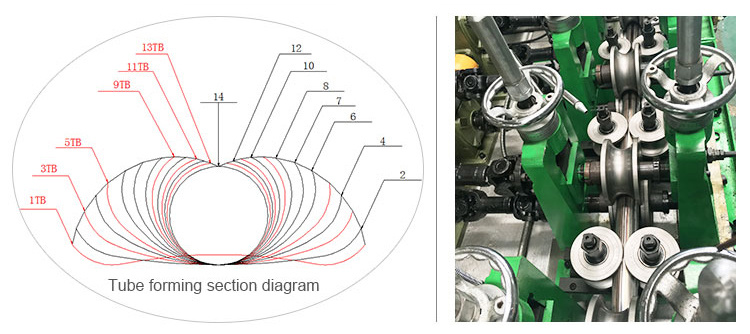 If you interested in our steel pipe manufacturing machine, welcome to contact us.
Email: fsyxh10@tubemakingmachine.com
Phone:+86 18818745372
Whatsapp:+86 18818745372
Wechat:+86 18818745372
steel,pipe,manufacturing,machine,pipe,making,machine