Rotary swaging machine for sale
Rotary swaging machine for sale
---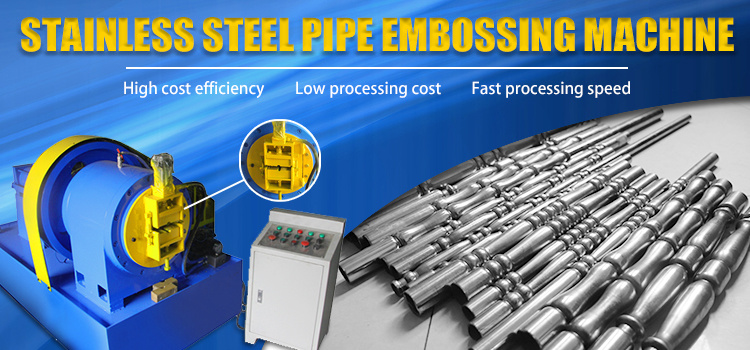 Different types of pipe embossing machines can process steel pipes of a certain range of specifications, but the requirement is one set of molds per specification. Manual pipe embossing machine, can process steel,iron,aluminium,copper and other pipe material into a variety of flower tubes by using foreign advanced technology.
This is 76 Type Pipe embossing machine, can process pipe with diameter 19mm to 76mm, thickness 0.4mm to1.8mm.
The molding time of the steel pipe is 8 to 20 seconds, which depends on the thickness of the pipe.
More machine detail, contact us!
Email: fsyxh10@tubemakingmachine.com
Phone:+86 18818745372
Whatsapp:+86 18818745372
Wechat:+86 18818745372