Stainless steel pipe manufacturing machinery
---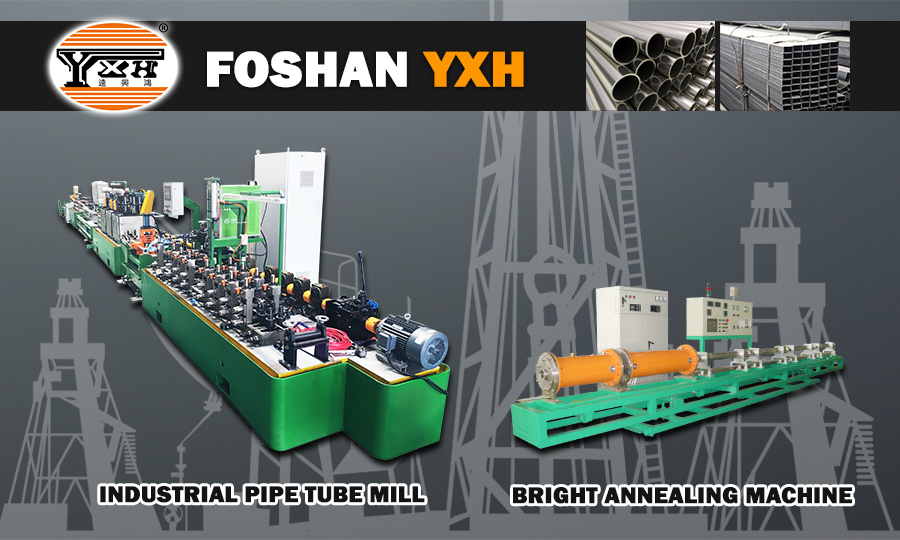 Stainless steel pipe manufacturing machinery mainly used in the production of industrial stainless steel pipes. As the development of welded pipe technology, stainless steel welded pipe has replaced the seamless pipe in many areas, such as chemical, medical, winery, oil, food, automobile, air conditioner etc.

Manufacture flow
Uncoiler→ Pipe Forming Section → Welding Section → Inside Bead Rolling Machine Section → Outside Grinding Section → 1st Sizing Section → Bright Annealing Machine Section →2nd Sizing & Straightening Section → Turk Head→ Cutting Section→ Run out table
More machine detail, contact us!
Email: fsyxh10@tubemakingmachine.com
Phone:+86 18818745372
Whatsapp:+86 18818745372
Wechat:+86 18818745372
Stainless,steel,pipe,manufacturing,machinery