Pipe threading machine: can process steel pipes surface
---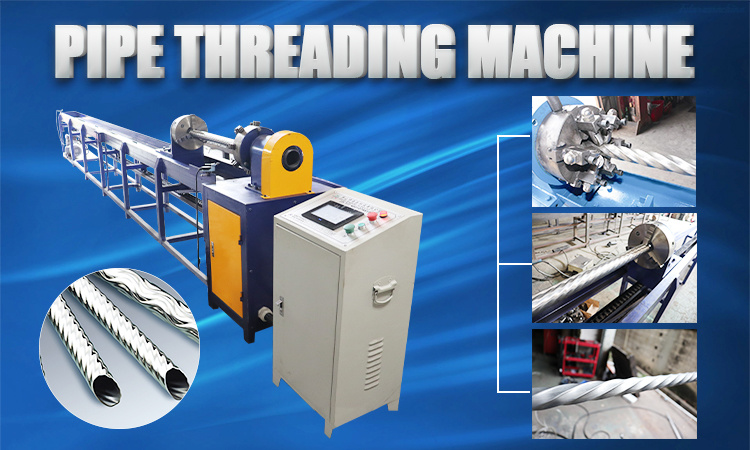 Pipe threading machine is professional processing equipment for stainless steel round pipe,iron round pipe, aluminium round pipe. It can produce 400-500 threaded pipes per hour, with variable frequency speed regulation.
Pipe threading machine performance characteristics:
The spiral direction is adjustable, the pitch is adjustable, and the thread depth is adjustable.

Processing speed, good effect.

Widely used in lighting, furniture, outdoor and interior decoration industry.
If you interested in our Pipe threading machine, welcome to contact us.
Email: fsyxh10@tubemakingmachine.com
Phone:+86 18818745372
Whatsapp:+86 18818745372
Wechat:+86 18818745372
Pipe,threading,machine,threading,machine