Pipe Machinery: Can we test the pipe machine before shipment like this machine?
---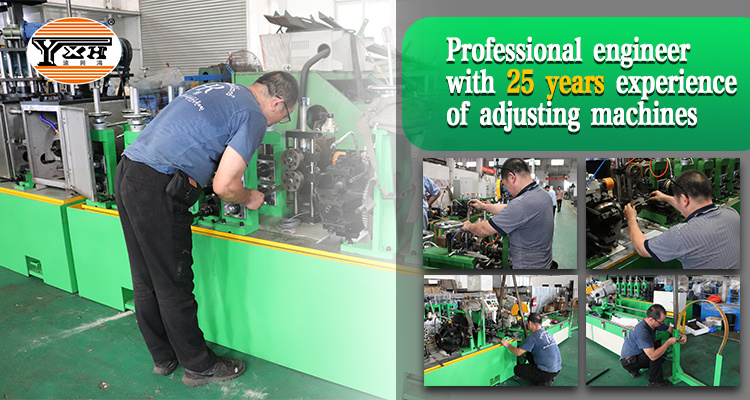 PIPE MACHINE: We will provide a series of after-sales service, and testing machine is one of the services. So customers don't need to worry that the machine will not work after being delivered to the factory. We can test the machine in advance according to customer requirements to ensure that the machine is out of production. At the same time, according to customer requirements, the finished tube can be sent to the customer, and the satisfactory tube can be debugged before delivery.
We are committed to providing customers with high-quality pipe making machines and satisfactory service, so if you are interested in our machines, please contact us.
Email: fsyxh10@tubemakingmachine.com
Phone:+86 18818745372
Whatsapp:+86 18818745372
Wechat:+86 18818745372
pipe,machinery,pipe,making,machines,pipe,machine