Small Tube Mill for Making Steel Tubes
---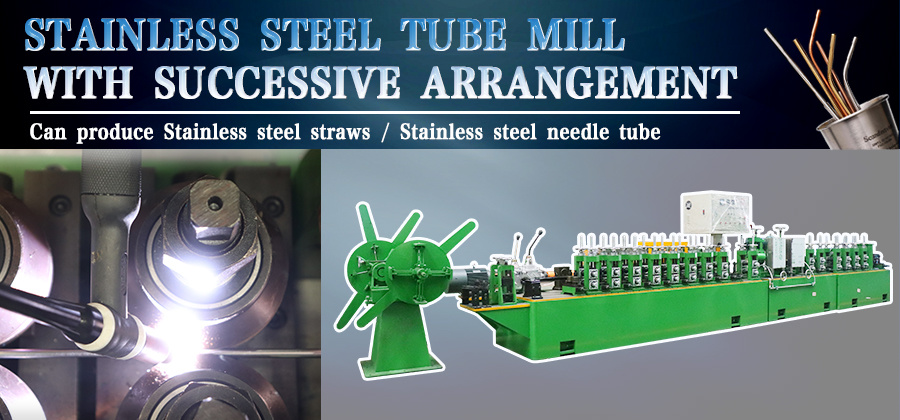 This tube mill produce small sizes from 4.8-15.9mm OD, Thickness is from 0.3-1.5mm. This is complete line- uncoiler- forming section, This is continue forming, special for small pipe and slotted pipe. Even this machine produce small pipe, the machine is very strong. The stand is very thick.

Then it is welding part, you can see the welding seam is very good, and our brand is YXH, for export machine. all we mentioned word in English. It is grinding section. Two unit for small pipe, if big pipe, here will be three unit.
After grinding section, here is bright annealing machine. This customer produce industrial pipe, so he required bright annealing machine. Inside temperature will be up to 1080C. Which can be relieving of internal stress. We can tough the pipe, the roundness is just so so now.

This is sizing section, to make pipe more roundness and straight. We tough the pipe after sizing section, we can fell the roundness is very good.

Hey friend, are you interesting our product, please contact us.
Email: fsyxh10@tubemakingmachine.com
Phone/Whatsapp/Wechat: +86 18818745372