Stainless steel pipe machine manufacturer in India
Stainless steel pipe machine manufacturer in India
---
Foshan YXH Tube Mill & Mould Co., Ltd, located in Foshan, Guangdong Province. And we have offices in India, which can provide convenient and efficient service. Our first office set up in 2016, is located in Ahmedabad, India. Our second office and workshop set up in 2019, is located in Hisar, Haryana,India.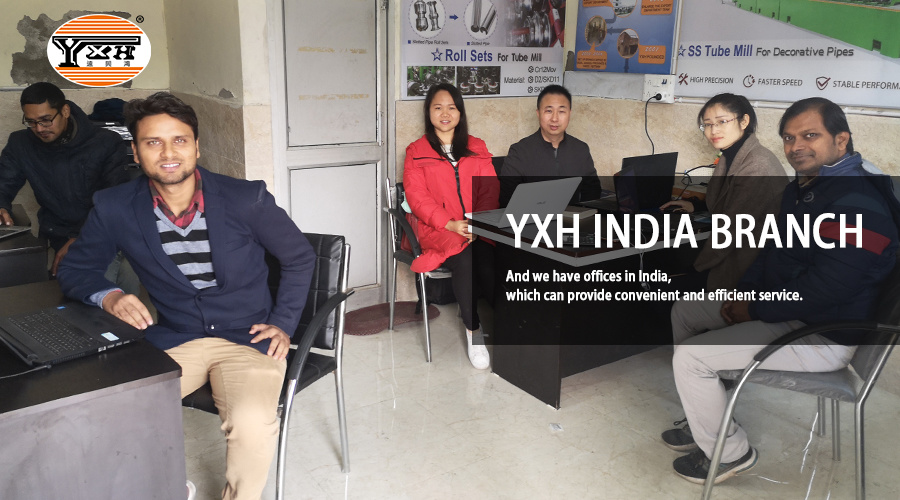 We supply skilled and professional engineers from China, to provide Roll sets profile service; We also have 3 indian staffs who can speak Hindi, therefore, there is no language comminucation problem.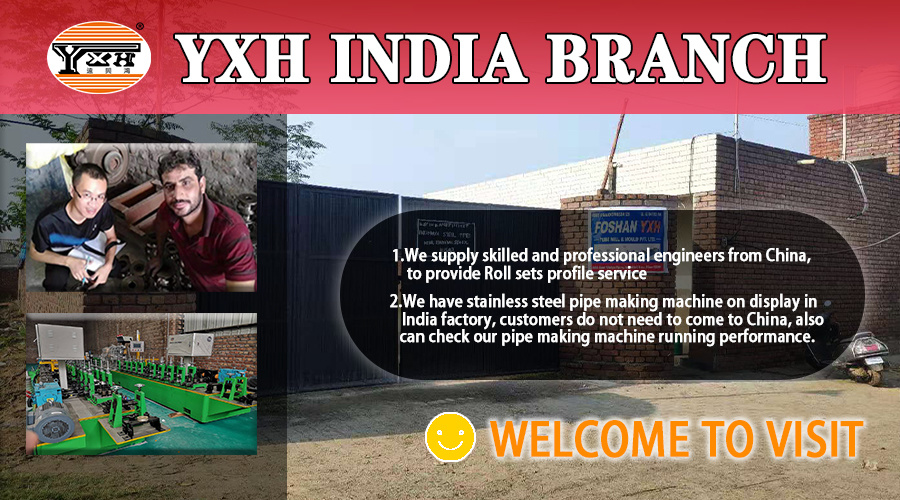 We have stainless steel pipe making machine on display in India factory, customers do not need to come to China, also can check our pipe making machine running performance.
Keyword: steel pipe making machine ,pipe manufacturing machine, steel pipe mould, roll set
stainless,steel,pipe,making,machine.,roll,set