About the Hot pipe manufacturing machine line in China
---
About the Hot pipe manufacturing machine line in China
Production Process of Stainless Steel Tube Machine: decoiler -- marking -- forming -- welding -- grinding -- sizing -- straightening -- length fixed -- cutting -- unloading.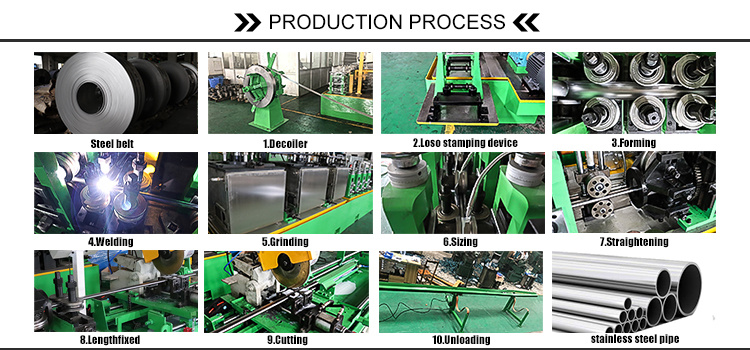 Let us focus on the complete enclosed steel tube welding road grinder.
The outer welding bead grinding machine consists of four sets of vertical roller stand and three closed outer weld bead grinding heads. Each group of grinding heads has an independent 3KW ac motor drive. The dust can be collected and collected after the cast. Using the touch screen +PLC operation, the grinding wheel is automatically controlled by the lift motor according to the predetermined grinding wheel pressure, and the grinding force is maintained.
Different grinding heads have an effect on the quality of the pipe. Therefore, we should be cautious in choosing.
Hot,pipe,manufacturing,machine,line,pipe,manufacturing,machine,Stainless,Steel,Tube,Machine