stainless steel pipe machine manufacturers in india
---
As one of the leading enterprises in stainless steel tube mill industry, YXH has been specializing in manufacturing Pipe Making Machine, Rollers(Toolings), Pipe Polishing Machine, Pipe Embossing Machine and Slitting Machine in last 20 years.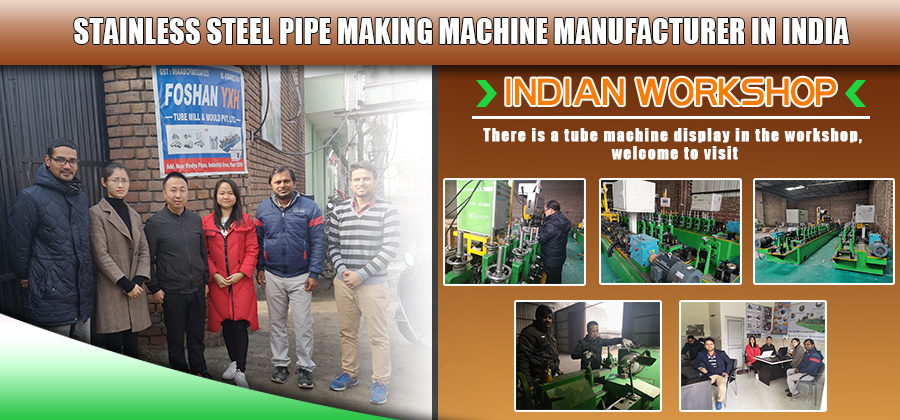 Our headquarter is located in Foshan, China, and we have branch offices in India and Vietnam as well, which can provide convenient and efficient service. Our first office set up in 2016, is located in Ahmedabad, India. Our second office and workshop set up in 2019, is located in Hisar, Haryana,India. We supply skilled and professional engineers from China, to provide Roll sets profile service; We also have 3 indian staffs who can speak Hindi, therefore, there is no language comminucation problem.
We have stainless steel pipe making machine on display in India factory, customers do not need to come to China, also can check our pipe making machine running performance.
stainless,steel,tube,mill,pipe,making,machine,pipe,polishing,machine,pipe,embossing,machine,slitting,machine,stainless,steel,pipe,machine,manufacturers,in,india