Pipe Production Machine for Stainless Steel Straw
---
As resistance to plastic products intensified, straws were in desperate need of redesign. Can straws made of stainless steel replace disposable plastic straws? The basis of stainless steel straw design, because it has non-porous and corrosion-resistant characteristics, can be repeatedly disinfected without any physical damage to the surface of the straw, but also has elasticity and fashion beauty. There are two main reasons for choosing stainless steel straws. First, it is a strong, versatile and hygienic material that will not rust, which is essential for reusable drinking straws. Secondly, steel is one of the more environmentally friendly metals, 100% recyclable to achieve maximum environmental protection.

For the production of stainless steel straws, We have new designs:tube making machine with successive arrangement. Foshan YXH Pipe Production line can make pipe with diameter 4.8mm to 15.9mm, thickness 0.3mm to 1.5mm. Stainless Steel Pipe Making Machine with successive arrangement, easy to produce better quality small pipe (below 12.7mm), welding quality more stable, pipe more straight.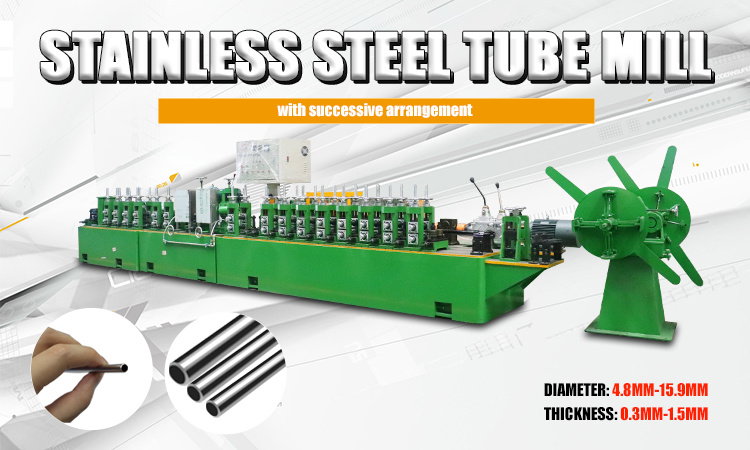 If you are interested in our stainless steel straw pipe making machine, please contact us!
pipe,production,machine,for,stainless,steel,straw,tube,making,machine,,pipe,making,machine,pipe,production,line