Carbon Steel Pipe Manufacturing Machine: can be used to produce fire extinguishers
Carbon Steel Pipe Manufacturing Machine: can be used to produce fire extinguishers
---
Carbon Steel Pipe Manufacturing Machine: can be used to produce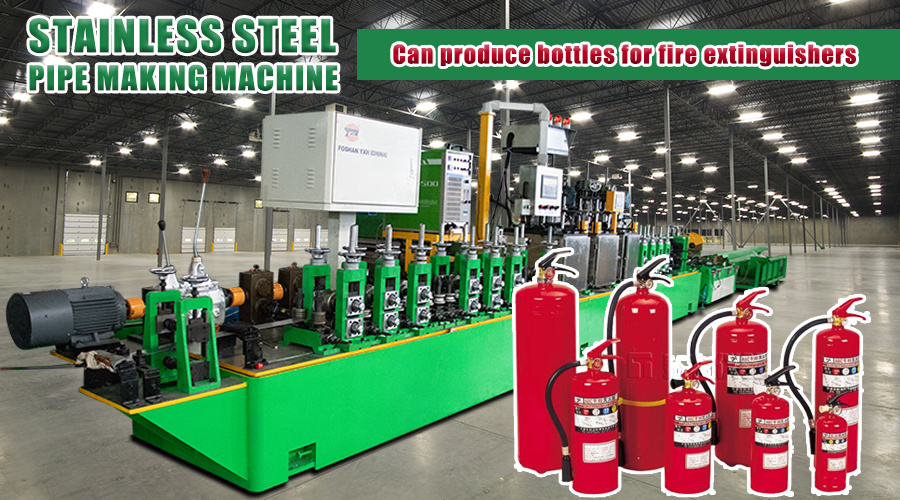 Regarding the material of the fire extinguisher bottle, there are generally two kinds of materials: aluminum bottles and steel bottles .Aluminum bottles and steel bottles have their own merits. Aluminum bottles are light and do not rust, but the cost is high and the pressure resistance and drop resistance are worse. Steel cylinders are heavy, not well protected, and easy to rust, but they are drop-resistant, pressure-resistant, and low-cost, and are the first choice for most fire extinguisher manufacturers.
Generally speaking, our fire extinguisher bottles size is 130 mm or 150 mm, and the thickness range is 0.2 mm to 2.5 mm. And our ZG70 pipe manufacturing machine can product these pipes.
If you are interested in our pipe making machine , welcome to contact us.
Carbon,Steel,Pipe,Manufacturing,Machine,Pipe,Manufacturing,Machine,pipe,making,machine,fire,extinguishers,pipe,making,machine