Foshan YXH Tube Mill & Mould Co., Ltd
---
Foshan YXH Tube Mill & Mould Co., Ltd, founded in 2001, As a manufacturers and exporters for 19 years. We have a high-quality team, 15 persons of foreign service team;Professional Engineer with 25 years experience of adjusting machines;Professional design term with 20 years design experience.
YXH company manufactures a series of quality products, including Stainless Steel Pipe Making Machine, Tube Mill, Pipe Rollers, Moulds, ERW Pipe Mill, Round Pipe Polishing Machine, Square Pipe Polishing Machine, End Milling Machine, Bead Rolling Machine, High Efficiency Intelligent Fixing Fusing & Annealing Equipment, etc.
In order to ensure the processing accuracy of the machine and ensure the stability of the machine's operation, the accessories on the pipe making machine are independently processed and produced. We have a variety of processing equipment,such as Horizontal machining center,Vertical Machining Center,CNC lathe,Coordinate Boring Machine.Our products have been widely used in multiple well-known stainless steel enterprises, and won wide recognition and good reputation.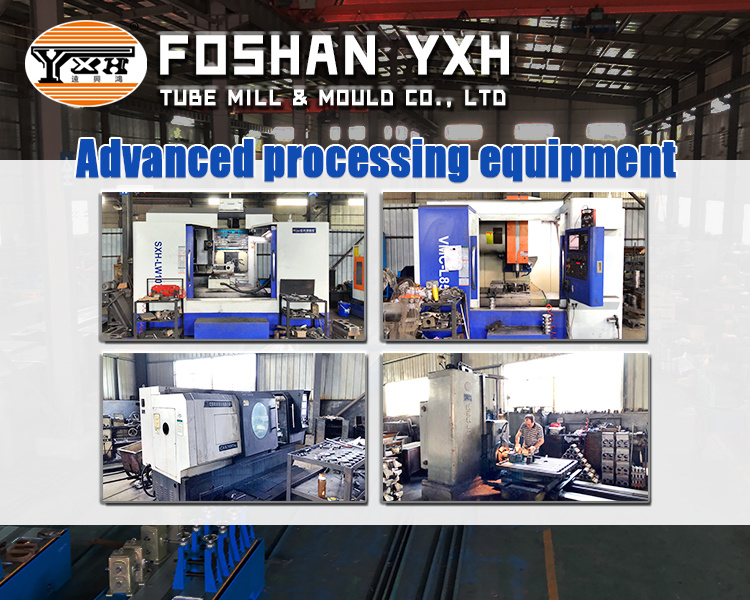 And we have offices in India, which can provide convenient and efficient service. Our first office set up in 2016, is located in Ahmedabad, India. Our second office and workshop set up in 2019, is located in Hisar, Haryana,India. We supply skilled and professional engineers from China, to provide Roll sets profile service; We also have 3 indian staffs who can speak Hindi, therefore, there is no language comminucation problem.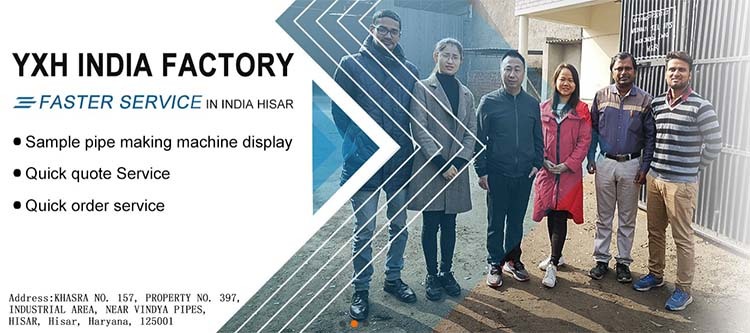 We have stainless steel pipe making machine on display in India factory, customers do not need to come to China, also can check our pipe making machine running performance.
pipe,making,machine,tube,mill,pipe,polishing,machine