Roller Tube Mill Machine Manufacturer, No more fear of pipe inqury.
---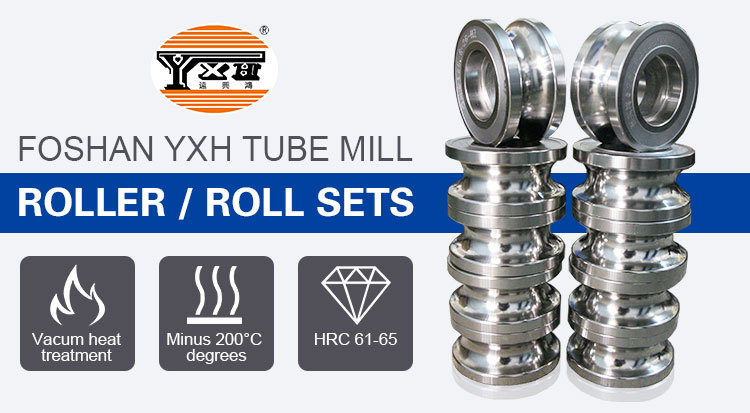 The mould precision is not high enough, the tolerance is large, the mould quality is not good, it is easy to cause tension in the production process of welded pipe, wrinkle, nail, fish scale, round tube, irregular shape and so on. In the face of such a problem, how do all the welding factory home solve?
The fundamental solution to the problem is to select the mold. Select the equipment mold manufacturers of YXH. YXH tube mill machine roller, with professional research and development for 20 years. Using high quality steel to make molds, such as Cr12Mov/SKD11/D2. Processing with high precision CNC equipment, use special heat to process. The mould has the advantages of high precision, high hardness HRC63-65, reliable quality and long service life.
YXH Roller Tube Mill Machine Manufacturer, welding tube roller is more protective of welded pipe production, solve the problems that have troubled the welded pipe industry for many years.