The price of steel pipe polish machine is too high?
---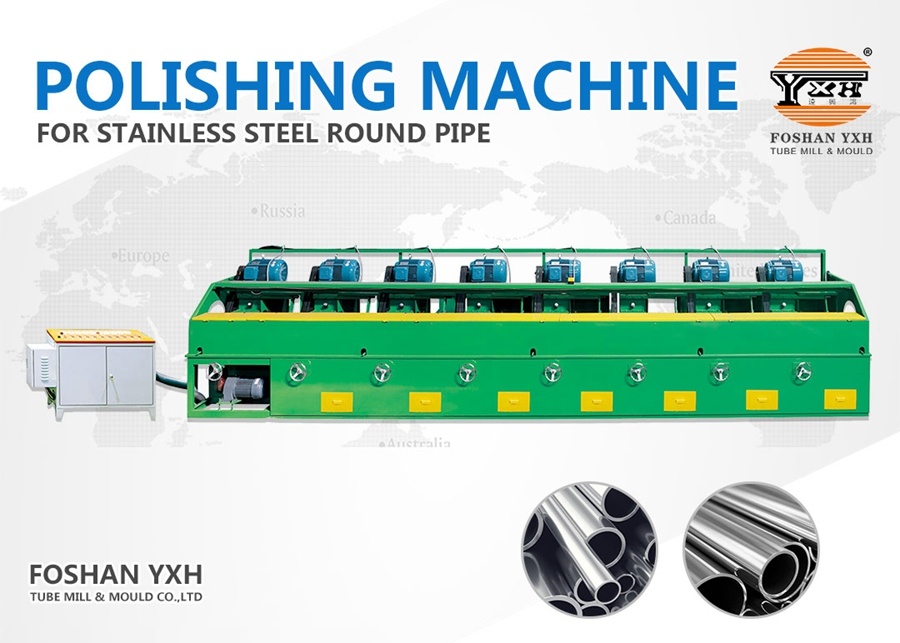 Many clients have done market research, they found that our pipe polishing machine was more expensive than the others. Many customers are hesitant to choose machinery for price reasons. Why YXH steel pipe polishing machine price is high?
The most important reason is technological innovation.
Round pipe polishing machine:
1. Main motor adopt frequency conversion and gear reduction.
2. Grinder shaft blackening treatment, with duplex bearing.
3. With box-type structure, exhaust duct and dust collection box.
Square pipe polishing machine:
1. Handwheel adjustment.
2. Thick steel plate whole welding.
3. Installed dovetail slider.
4. Speed controlled by frequency conversion motor.
Foshan YXH Tube Mill & Mould Co., Ltd. Steel pipe polish machine, although price is an important factor for customers to consider, quality cannot be ignored.
pipe,polishing,machine,pipe,polish,machine