How to choose stainless steel tube making machine
---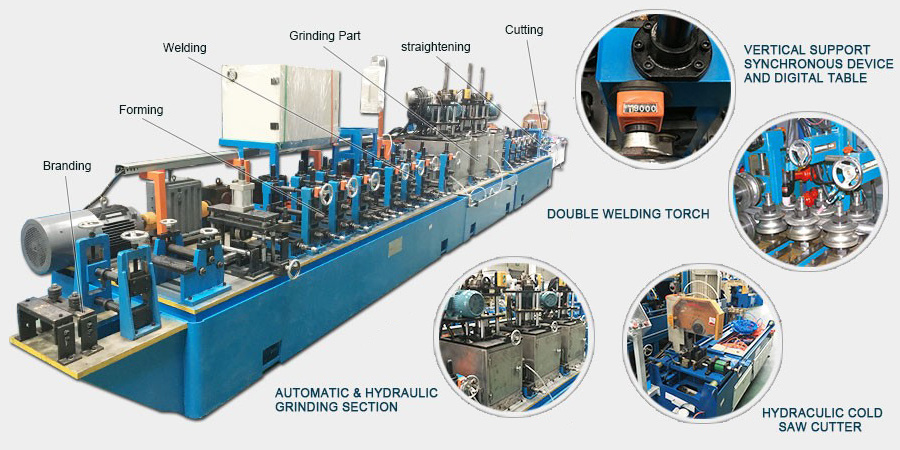 For how to choose stainless steel tube making machine,customers always have to think about a lot of things. We give you support, buy tube making machine want to see the following three points:
1. product quality
The quality of the welded pipe machinery is related to the production efficiency and yield of the entire stainless steel pipe. Stability and durability of the pipe machinery than the price of driving up valuable.
2. reputation integrity
As a businessman, made every effort in the occasion of long-term cooperation in the certificate, but also the basic items of successful transactions. Choose pipe manufacturers, depends on manufacturers service attitude and service content, so as to understand the manufacturers of services can meet the requirements of self.
3. plant size
Plant size represents a certain strength of the plant. YXH pipe machinery with the United States advanced production and processing center, with professional technical staff, strict quality control, superior quality.
FoShan YXH Tube Mill & Mould Co.,Ltd is specialized in researching and manufacturing Precision Welded stainless steel tube making machine/tube mill(mould), pipe polishing machine and pipe embossing machine etc.
Welded,stainless,steel,tube,making,machine,tube,mill,pipe,polishing,machine,pipe,embossing,machine