Building construction steel pipe making machine
---
Nowadays, the application of stainless steel tube is more and more widely. In some ways, stainless steel tube has replaced the iron pipe. Except for decorative purposes, steel pipe making machine produces building construction pipe, is more and more.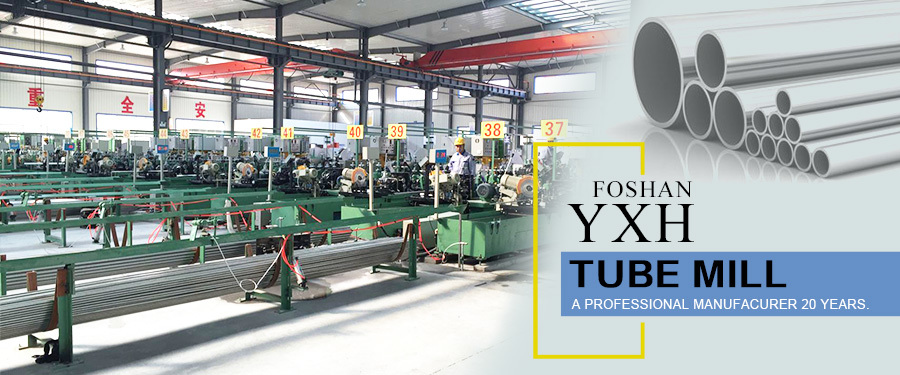 YXH steel pipe making machine, it comes in several varieties : decorative and industrial. Decorative steel pipe making machine mainly produces steel pipes used for decoration such as furniture, hand railing, household electric appliance, building construction, etc. Industrial steel pipe making machine mainly produces stainless steel pipes used for industrial area, such as air conditioner, auto exhaust, sanitary pipe appliance, etc.
According to different applications, select the appropriate pipe making machine.
stainless,steel,pipe,making,machine,pipe,making,machine,steel,pipe,making,machine