How to polish stainless steel pipe
---
How to polish stainless steel pipe
Many time, stainless steel pipe making machine can't produce prefer pipes. The pipe surface is always some flaw. Some of the pursuit of the perfect product, polishing machine will be needed at this moment.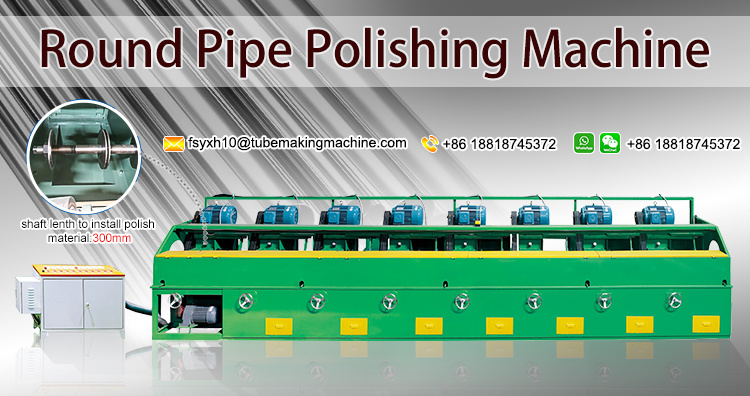 YXY company has two kinds of pipe polishing machine, round pipe polishing machine and square pipe polishing machine. And how to polish stainless steel pipe? We will show the answer to you. The stainless steel pipe polishing machine is mainly use for pipe surface polishing and grinding. Before polish stainless steel pipe, you should check the quality of pipe surface. And then check the multi-leaf wheel, hemp wheel, cloth wheel whether normal operation.
After polish, you can get the smooth surface of stainless steel pipe. If you want more, you can search our video.
pipe,polishing,machine,round,pipe,polishing,machine,square,pipe,polishing,machine