The price question of stainless steel pipe machine manufacturers
The price question of stainless steel pipe machine manufacturers
---
The price question of stainless steel pipe machine manufacturers
"How many money should I pay for a set of stainless steel pipe machine ?" Customers will always care about this question at first time. And it's also a headache for stainless steel pipe machine manufacturers. Because the problem is how much you want to spend on steel pipe machine, rather than the price of it.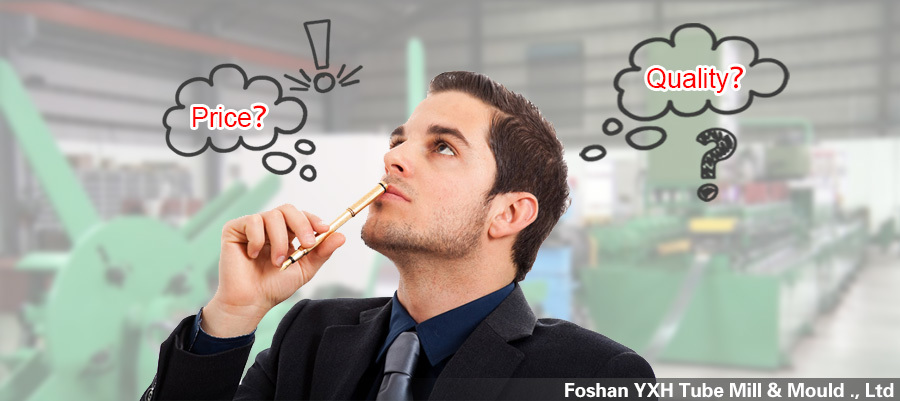 Absolutely, we should consider the price of stainless steel pipe machine, because of the production cost. However, as the saying goes: "you got what you pay". Stainless steel pipe machine manufacturers have the cheap machine, and the expensive one. Which one you want?
Price, is a ordinary standard to judge the quality of stainless steel pipe machine. But it dose not mean that the expensive one is the good one. Some manufacturers will make use of this psychology to raise prices. So, we should know about the technology of the machine. That's good for customers and manufacturers to catch up with the market opportunity.
stainless,steel,pipe,machine,pipe,machine,steel,pipe,machine