Tooling/Roll Set of stainless steel tube mill
---
Tooling/Roll Set of stainless steel tube mill
----YXH is the best choose
Many customers purchase stainless steel pipe tooling, the first reaction is Quality. A set of stainless steel welded pipe mold craft level, according to the production process. YXH welded pipe rolls production process: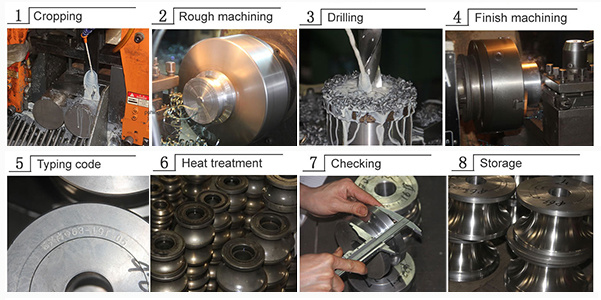 Rolls Material -- Roughing Process-- Drilling Hole--CNC Fine Finishing-- Polishing -- Typing Code -- Heat Treatment -- Finished Product Inspection -- Drilling Hole for Bearing -- Drilling Key slot -- Grinding Inside Hole
The technology of YXH weld pipe mold can be said to reflect in all aspects of the process of welded pipe. And the advantages of YXH Tooling:
1.High quality material like Cr12Mov, SKD11 and D2;
2.Special heat treatment;
3.Hardness:HRC63-65;
4.High precision produced by CNC;
5.Customized service based on client's needs.

Nowadays, In FoShan, have many different brands of weld pipe mold, and the price is endless also and same. How to choose customized stainless steel welded pipe mold? Welcome to FoShan YXH, have a view of the production process, you will have the answer.
roll,set,pipe,mold,tooling