A brief introduction in pipe mill for producing industrial pipes
---
A brief introduction in pipe mill for producing industrial pipes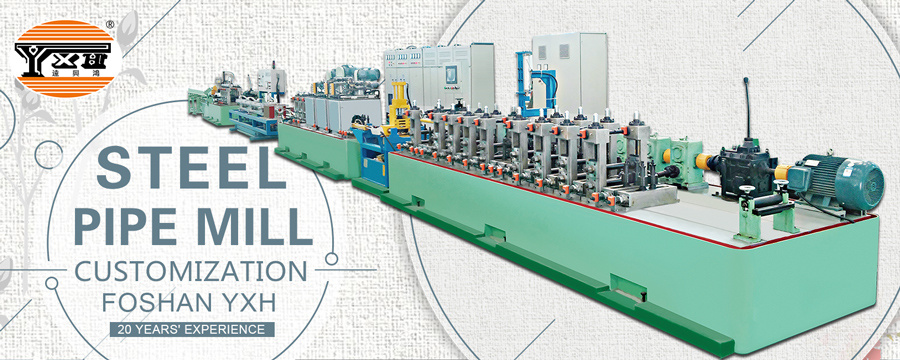 With the mature technique of stainless steel welded pipes, the seamless pipe has been replaced in many areas, such as beverage, pharmacy, pulp, food, fertilizer, chemical, medical, automobile, air conditioner, etc.
In order to introduce our machine for you, let's to simply knowing the structure of industrial stainless steel pipe mill.
The parts: Uncoiler, Strip guide or straightening, making or labeling, Forming section, Welding section, Inside bead rolling, Seam polishing section, 1st sizing section, Bright(dull) annealing, 2nd sizing section, Turk-head section, ECT, Flying cutter(server optional), Round-out table, Main electrical tank, PLC, Toolings according to sizes required.
Just is a brief introduction, if you want to know more product information, please visit our website!
STEEL,PIPE,MILL,PIPE,MILL