The required investment on stainless steel tube mill machinery
---
The required investment on stainless steel tube mill machinery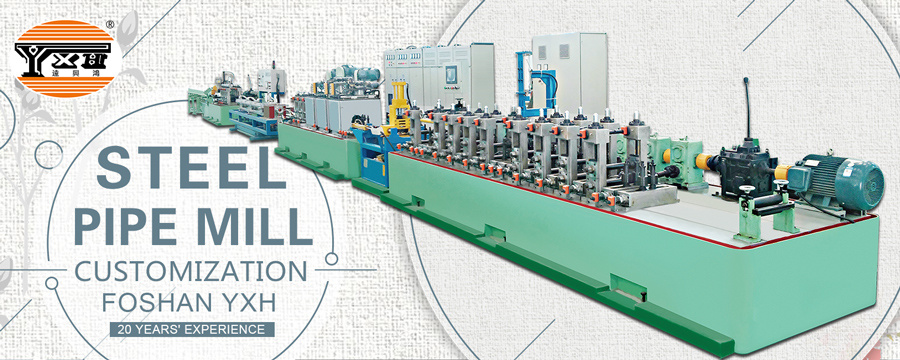 Investment, the first time you see this word, what did you think of? Money?Time? Absolutely, that's right. However, if you need to produce stainless steel pipe, it will not enough.
The required investment on stainless steel pipe production line:
Firstly, Money, which is the necessary of all business start. You have enough funds to purchase resources.
Secondly, Workshop,which used to carry out production activity.
Thirdly,Machine,the minimum standard is two set decorative pipe making machine(with tooling), two set welder,two set pipe polishing machine(square & round).
Fourthly, Workers, which used for operated machines and managed production project, or else.
Finally, Technique, which good for producing good quality pipes.
Foshan YXH Tube Mill & Mould Co.,Ltd. With 17 years manufacturing experience of stainless steel pipe making machine, can supply complete solution of stainless steel pipe production line .
If you want to know more, please contact us.
stainless,steel,pipe,making,machine,steel,pipe,making,machine,pipe,polishing,machine,pipe,production,line,tube,mill