STAINLESS STEEL PIPE MACHINE MANUFACTURE IN INDIA
---
STAINLESS STEEL PIPE MACHINE MANUFACTURE IN INDIA
HANISH
In 2005 and 2006, India's GDP showed a robust growth rate of 7.5% and 8.5% respectively. In the coming years, expectations are of consistent 8.5-10% growth in India's GDP. Along with the steady and robust growth in the economy, stainless steel usage in the country has also been growing at a faster clip of about 13%.
Contributing to this rapid growth of the stainless steel industry is the growth in the construction, transportation and the process industry sectors. The domestic cookware sector, which presently accounts for a dominant 70% of first use of stainless steel, remains strong through organic growth in the domestic market. But due to more rapid growth of use in other sectors, the percentage share of domestic cookware sector is shrinking, but not in tonnage terms.
If anything, while the present status is good for stainless steel, the future looks even better. In the previous issues of 'Stainless Steel Focus', we have chronicled the spread of use of stainless steel in new user sectors such as construction and transportation. This article focuses on the new applications emerging in these sectors. The continuous growth in the use of stainless steel in existing sectors and the spread of stainless steel into newer applications is driving the future of stainless steels in India.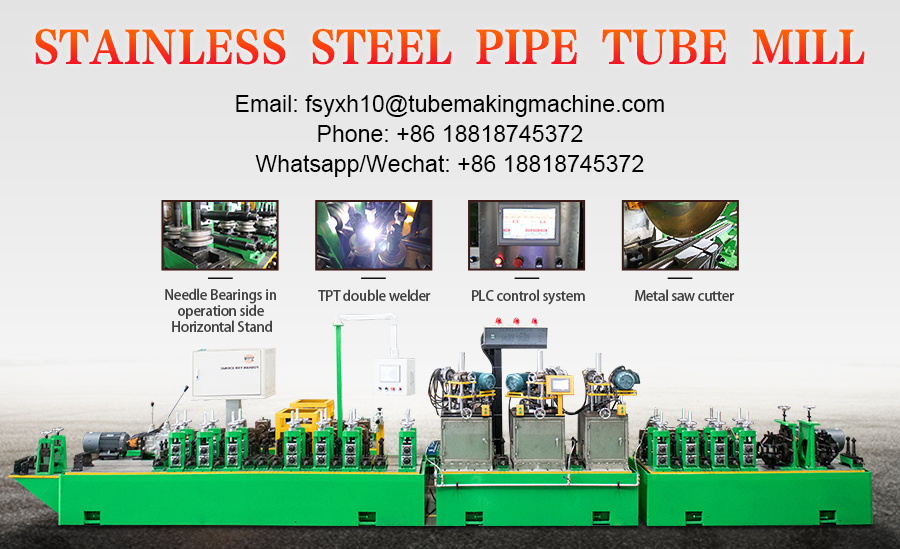 Now we are going to disscussed some of the indian tube mill manufature, Parth equipment ltd. This is T M shah group company dealing in tubemills last 20 years back, is located in Ahemdabaad Gujraat, still as per indian market indian tube mills are not so much efficient than Chinese tube mill, indian market have more demand of chinese tube mill than indian manufacturing tube mill, it have almost 30% more efficiency than indian tube mills.
If we are talking about 3 years back as per indian market, peoples were not so much aware about ss pipe quality and its other finishing aspects, but now time have beocme changed, now traders, customers each every persons already know about ss pipe qualities and standards, but indian tubemills don't have this much of technology which matched quality and standards of ss pipe, but similarly Chinese tube mills have potentials to make world class level of ss pipe that why know most of the peoples we are having interest in ss pipe business want to start business with Chinese tube mills.
Foshan YXH Tube Mill Company is founded in 2007, As a manufacturers and exporters for 11 years, specializing in manufacturing the Stainless Steel Pipe Making Machine, Tube Mill, Stainless Steel Welded Mould Rolls, Pipe Welding Machine, Polishing Machine, Bright Annealing Line etc.
tube,mill,pipe,welding,machine,polishing,machine,stainless,steel,pipe,making,machine,indian,tube,mill