How to manufacture pipes
---
A pipe is a long, round, hollow object, usually made of metal or plastic, through which a liquid or gas can flow. Broadly pipes are of different type plastic, stainless steel, mild steel, carbon steel.
Stainless steel mild steel and carbon steel pipes are broadly of two types those are seamless pipe and welded pipes.
· Seamless pipe is Strongest amongst all pipes type as it has a Homogeneous structure throughout pipe length. different processes are followed to produce seamless pipes
They are Mandrel Mill Process, Mannesmann Plug Mill Pipe Manufacturing Process, Forged Seamless Pipe Manufacturing Process and Extrusion Processes
· Welded Pipes are manufactured from Plate or continues Coil or strips. To manufacture welded pipe, first plate or coil is rolled in the circular section with the help of plate bending machine or by a roller in the case of continues process. Once the circular section is rolled from the plate, the pipe can be welded with or without filler material. Welded pipe can be manufactured in large size without any upper restriction.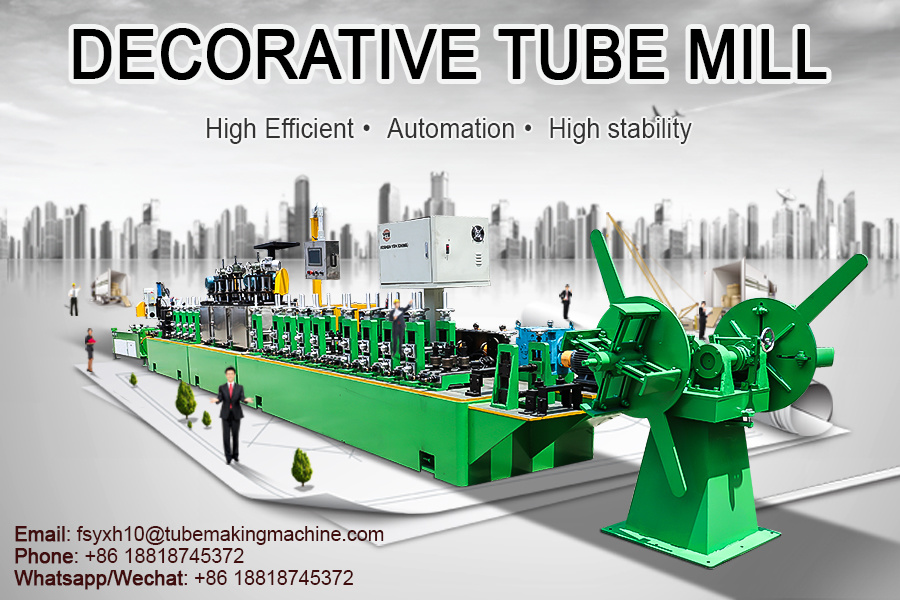 At YXH we make tube mills which produce welded pipes. Various stages are involved in manufacturing a stainless-steel pipe, the whole process is divided into various section such as logo stamping, forming section, TIG welding section, water cooling system and metal saw cutter. Some other sections are included such as bead rolling and bright annealing to add strength to the pipe.