Pipe Making Machine Knowledge Learning-20190302
---
Pipe Making Machine Knowledge Learning-20190302
Today, we gathered in the conference room to learn to better improve our professionalism in tube making machine products and provide customers with quality and professional services.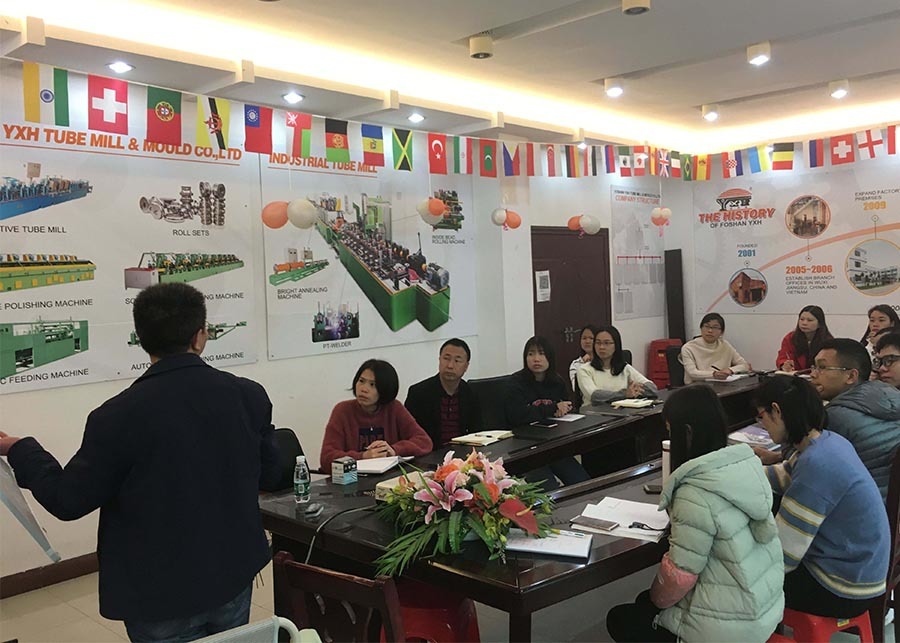 Our engineers' today's topic is: the first generation of stainless steel tube machine to the fourth generation of stainless steel tube mill update changes.
The innovation of the stainless steel pipe mill from the first generation to the fourth generation is to meet the needs of customers, to provide customers with quality products and satisfactory services. This is what we have been doing in the past years.
In order to better serve customers, we propose a steel pipe production line solution according to customer needs and customize a suitable stainless steel pipe making machine.
stainless,steel,tube,machine,stainless,steel,tube,mill,stainless,steel,pipe,mill,pipe,production,line,pipe,making,machine