How to thread steel tubes and pipes?
---
Pipe threading machine: it can thread different patterns on tube; These tubes are mainly used in broom, furniture items, heat exchangers etc.; This machine can process different materials like stainless steel, iron steel, alumimun steel;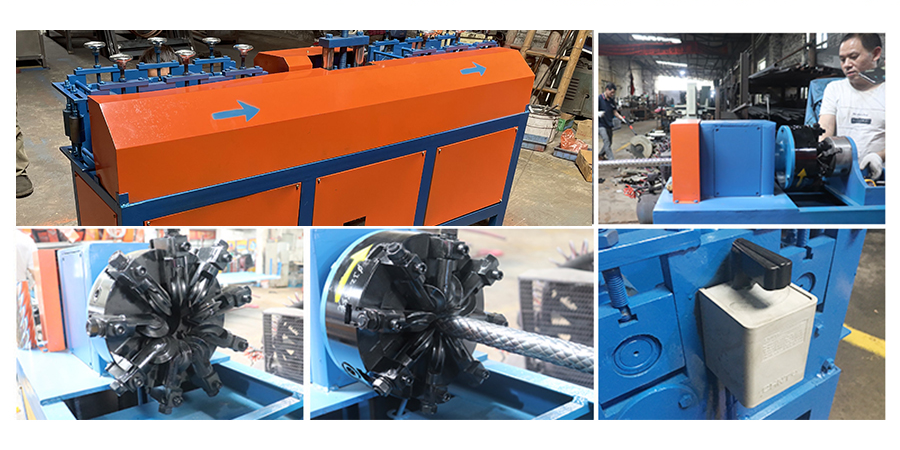 1.Fast speed, high efficiency and low labor intensity; based on the 6-meter-long pressure threaded pipe, each machine can produce 120 pieces per hour, saving time and effort.
2.The cast iron feeding frame is durable, strong and stable, and can easily press out beautiful threaded pipes, which can reduce the cost by more than 20%;
3.The operation is simple, just press the start button of the main machine to start, and the tube can be easily pressed by feeling, which shortens the construction period and improves efficiency, and saves the overall material cost.
Pipe threading machine has the characteristics of good processing quality and high efficiency. It can meet the molds of various requirements and specifications of customers. It is an ideal choice for processing various pipes!
So if you want to thread steel tubes and pipes, contact us and send us the tube sizes you want to make, we will send you the pipe threading machine price.
Foshan YXH Tube Mill & Mould Co.,Ltd.
Email: fsyxh10@tubemakingmachine.com
Whatsapp:+86 18818745372
Pipe threading machine,threading machine